Video: Darwin and the Birth of "The Science"
Dear brothers and sisters,
The idea is appealing that species gradually evolve through natural selection acting on random variations ; wholly random and chance variations occur and those that are useful are maintained through natural selection. In other words we are the result of chance. Indeed it seems to reflect the reality in which we live. Look out the window! There are start ups occurring all the time. They are weeded out by competition. Only the fittest survive. No need for a creative, directing agency.     
What Darwin appears to have done is to project of the "war of all against all" of civil society onto the animal kingdom. Even in Darwin's time these were difficulties. One small consideration: – The fossil record – It records a sudden explosion of life in the Cambrian era. A myriad of living things came into existence and this largely without antecedents.Whereas, according  to Darwin, all life evolved from a  simple organism and  branched out in a sort of treelike  pattern. The fossil record on the other hand, shows most animals appearing at more or less at the same time rather than branching out  from a simpler form. The major challenge to the theory of evolution is to explain the large-scale changes that lead from one order or class to another as the transitional forms are absent in the fossil record. Darwin, a man of utmost integrity,  acknowledged this; he noted that the fossil record of his time was most imperfect. He postulated that further research and exploration would yield evidence in support of his hypothesis and that if it was not forthcoming it would constitute a rebuttal.
The signature of Darwinism can be said to be this drawing presumed to compress 25 million years of imagined human evolution into a row of progressively taller and more erect primates until finally a human appears.          
In my opinion this was the birth of "the science".
"The science" is used for all manner of things. It is beyond appeal.It is used to justify for all manner of things including lockdowns and social distancing. No matter that this has proven unduly expensive. Science has become a social construct.
A moment ago "the science" assured us that the virus originated in nature; those who conjectured that it was cobbled together in a laboratory were tared and feathered as "conspiracy theorists".
The stakes are quite high: namely, how do we see ourselves as human beings? What is our place in the universe? What is our role here?
It seems to me that it behooves us to go beyond "the science", to bring about the desperately needed renewal, regeneration and rebirth of this American earth.
Please accept our best wishes for good health, prosperity and success to you and your family,
Jesse Schwartz
President
Living Tree Community Foods
Video: The #1 Reason To Eat Organic Food by Andre Leu
Almond Flour Creativity Contest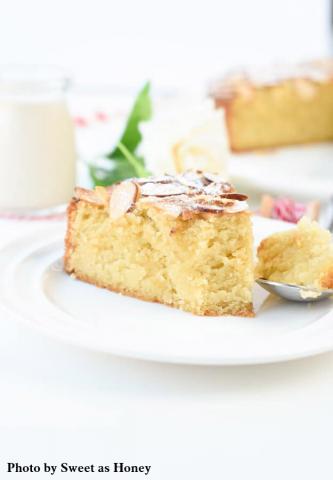 Dear brothers and sisters,
Think of Almond Flour as a doorway to creativity.Its a wonderful, gluten- free substitute for wheat flour. Imagine the alive, organic cakes, cookies and pies you will make!
We invite you to do a recipe video with step-by-step instructions.Why not play Mozart or Mendelssohn in the background?
Furthermore we'll publish your recipe in our newsletter to share with brothers and sisters everywhere.
We will award a $300 gift certificate for the most creative entry.
Please send your recipe video to jesse@livingtreecommunity.com
Contest ends Wednesday August 18th.
Here's a video on making almond flour bread that might inspire you.
Opportunities at Living Tree Community Foods
Sales Manager - We are seeking a sales manager; ideally with 3-5 years of experience in the food industry. Perfect for someone in empathy with alive, organic foods.
Internship - If you are contemplating a career in the organic food industry, why not begin with an internship. Work side by side with us in sales and marketing. We also offer hands-on experience in making nut butters, oils and chocolates.
For more information, write to us and send a resume to jesse@livingtreecommunity.com
Recipe: Raw Vegan Brownies (Healthy No Bake Recipe, GF)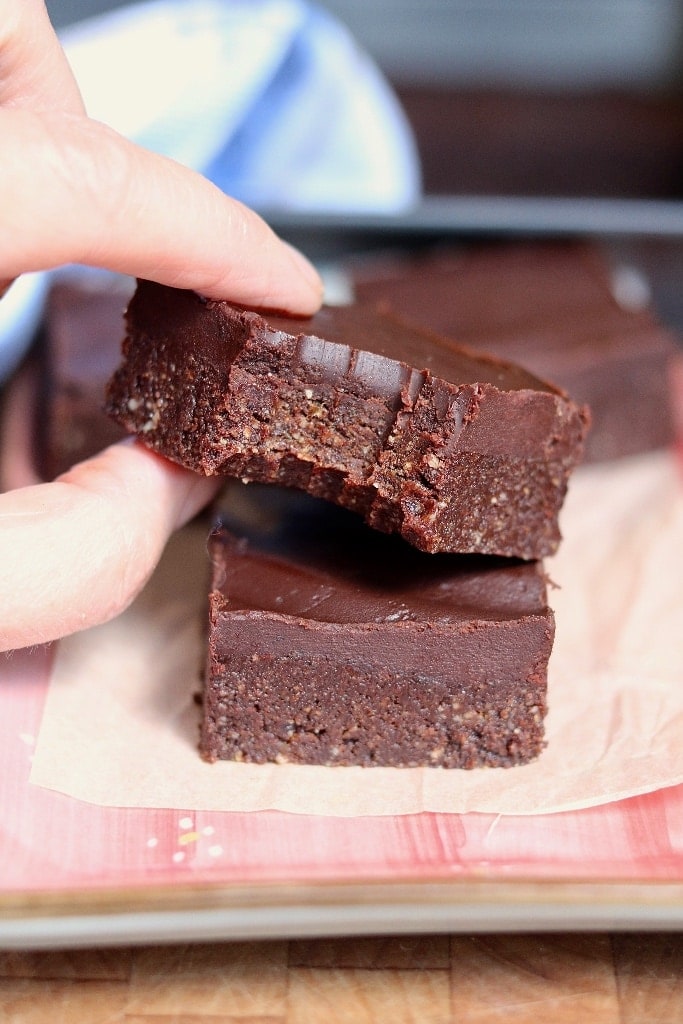 Raw Vegan Brownies! With dates, cocoa, nuts, easy chocolate frosting. Fudgy, healthy whole food unbaked raw brownie recipe that tastes DELICIOUS! No added sugar, gluten free.
Ingredients
For Brownies:
For the frosting:
1/2 cup

refined coconut oil

1/2 cup

cocoa

1/4 cup

maple syrup

1 tablespoon

smooth peanut butter, I use all natural unsalted

1/4 teaspoon

pure vanilla extract

1/4 teaspoon

salt

1/4 teaspoon

instant coffee, regular or decaf
Introducing Our Loyal Rewards Program

Here at Living Tree Community Foods we have created our loyalty program with exclusive rewards to say 'thank you' to our amazing customers.  
Earn 3 Points for every $1 you spend online to earn coupons to save money on future online orders.
Free Gifts When You Shop with Us!
Free Ground Shipping and Organic Gifts for Orders Over $100*
$150 - Free Shipping & 4oz Pack of Almonds
$250 - Free Shipping, 4oz Pack of Almonds & 4oz Pack of Cashews
$300 - Free Shipping, 4oz Pack of Almonds, 4oz Pack of Cashews & 4oz Pack of Walnuts
$400 - Free Shipping, 4oz Pack of Almonds, 4oz Pack of Cashews, 4oz Pack of Walnuts & 4oz Pack of Pistachios
August Victory Garden Sale
10% off this month's featured items (Remember, if you buy 3 or more of any Living Tree manufactured product, you get an additional 10% off!)
Living Tree Community Foods Organic Cashew Butter is created in Berkeley, California from organic cashews and our raw organic Almond Oil. It is produced slowly, in small batches, to give it a wondrous, creamy texture. It's perfect when paired with cucumbers, celery or even peppers. It's also a great topping for fruits and desserts. What a delightful way to add some variety to your lunches!


Living Tree Community Foods organic cashews are grown on small, family-owned farms in Vietnam. Once harvested, the cashew nuts are shelled at a local processing facility. Our cashews have been certified organic since 1998.
Living Tree Community Foods Organic Pumpkin Seed Butter is created in Berkeley, California from alive, raw organic pumpkin seeds grown by American family farmers. We make it by slicing raw pumpkin seeds into a luxurious spread, adding organic pumpkin seed oil and then seasoning it with a little Royal Himalayan Pink Crystal Salt. Very nourishing and energizing. A balanced source of good protein. Try it on fruit slices and on flax crackers.
New! Items For August
Living Tree Community Foods Organic Cheery & Honey Filled Chocolate Bars are a true delight. We make chocolate from scratch and fill it with a smooth cherry and honey mixture. Kids and adults alike will love it.
It's back! We are delighted to be offering it to you again.

Living Tree Community Foods California Heritage Olive Oil is rich in antioxidants. We invite you to rejoice in its robust, sharp flavor. Experience how its pungency enhances the flavors of food.

Our California Heritage Olive Oil has a high available biophenol content: 605 ppm (parts per million) compared with 222 ppm for most extra virgin olive oils. In other words, its biophenol content is 2.7 times the average. Very high phenolic content and excellent stability should provide long shelf life of over a year as well as beneficial health value. This olive oil has, along with its bitterness and pungency, mineral and green vegetable organoleptic characteristics.
Living Tree Community Foods Raw Organic Tibetan Black Barley is provided by Oregon Grain & Bean, with this crop grown on an organic farm in Idaho. Tibetan Black Barley, with its bran intact, retains its firm, plump texture during cooking, making it perfect in soups, stuffings and stews. It's also great when mixed with other grains due to its somewhat chewy, contrasting texture.
Why Aren't My Tomatoes Fruiting? 🍅The Definitive Guide 🍅 by GrowVeg
Video: 7 Secrets to Running Without Injuries from Head to Toe by Bob & Brad