Video: Your Innate Immune System: A Tone Poem
Dear brothers and sisters,
 Starting with the premise of natural medicine that wrongful feeding is the primary cause of illness, we outline seven steps toward building your innate immune system:-
1. Avoid ultra processed food, junk food and soda
    Avoid all vegetable oils and processed foods
    Eat only organic food
2. Green Drinks
3. Fast on water one day a week
   Eat all your meals for the day within a six- to eight-hour window
4. Vigorous exercise
5. Make sure your vitamin D level is optimized with sunbathing.
6. Sauna therapy. It is important that your sauna is hot enough (around 170 degrees Fahrenheit)
7. Grow it yourself.Plant a victory garden.
Eating alive, organic fresh fruits and vegetables, drinking plenty of water and eating balanced meals while ditching processed foods and sugary beverages is the key to enlivening your immune system.
Please enjoy the video. 
Your comments and suggestions are always most welcome.
We wish you and family vibrant good health,            
Jesse Schwartz PhD
President
Living Tree Community Foods
Video: The Perfect Mix Of Cancer Preventing Foods And Why By Joel Fuhrman
Opportunities at Living Tree Community Foods
Bookkeeper - We are seeking a bookkeeper.  Someone with at least 3-5 years experience.  Extensive QuickBooks experience is a must. Preferably with a college degree in business or accounting.
Sales Manager - We are seeking a sales manager; ideally with 3-5 years of experience in the food industry. Perfect for someone in empathy with alive, organic foods.
Internship - If you are contemplating a career in the organic food industry, why not begin with an internship. Work side by side with us in sales and marketing. We also offer hands-on experience in making nut butters, oils and chocolates.
For more information, write to us and send a resume to jesse@livingtreecommunity.com
Recipe: Chickpea Flour Mini Quiche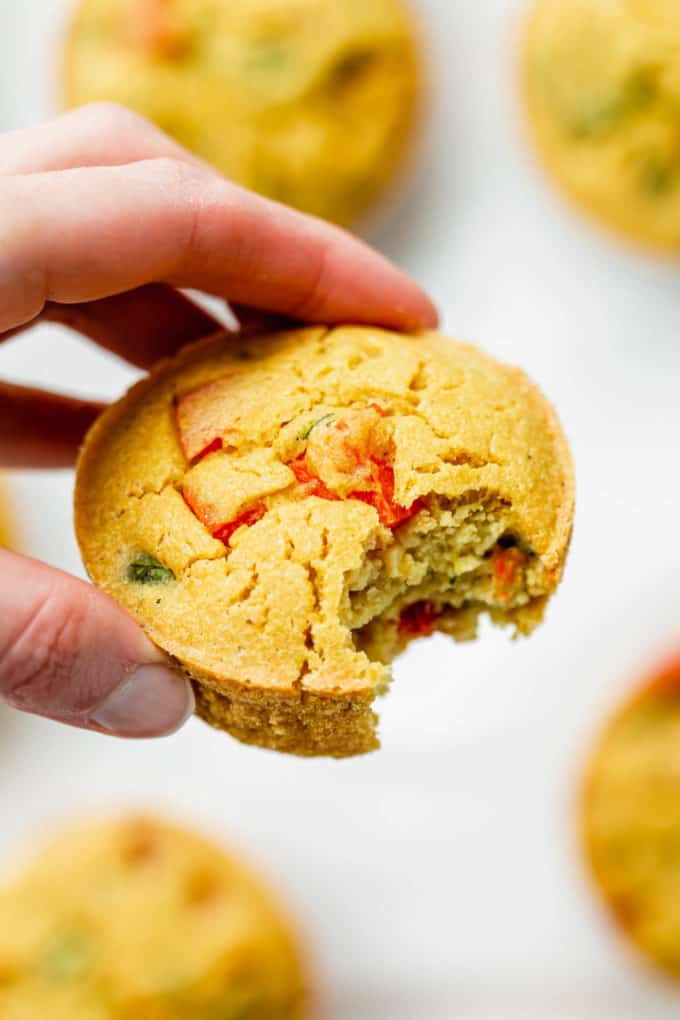 This Chickpea Flour Mini Quiche recipe is perfect for a vegan eggless breakfast or brunch!
Ingredients
2 cups

chickpea flour

1/4 cup

nutritional yeast

1 tsp

baking powder

1/2 tsp

salt

1/2 tsp

ground pepper

1/2 tsp

garlic powder

2 cups

almond milk 

1 cup

chopped red bell pepper

1

jalapeno pepper, chopped

1/4 cup

chopped red onion 

1/2 cup

chopped spinach
Instructions
Preheat the oven to 350 degrees. 
Mix the chickpea flour, nutritional yeast, baking powder, salt, pepper and garlic powder together in a bowl until combined, then add the almond milk and whisk together until smooth.
New! Items For June
It's back! We are delighted to be offering it to you again.

Living Tree Community Foods California Heritage Olive Oil is rich in antioxidants. We invite you to rejoice in its robust, sharp flavor. Experience how its pungency enhances the flavors of food.

Our California Heritage Olive Oil has a high available biophenol content: 605 ppm (parts per million) compared with 222 ppm for most extra virgin olive oils. In other words, its biophenol content is 2.7 times the average. Very high phenolic content and excellent stability should provide long shelf life of over a year as well as beneficial health value. This olive oil has, along with its bitterness and pungency, mineral and green vegetable organoleptic characteristics.
Living Tree Community Foods Raw Organic Tibetan Black Barley is provided by Oregon Grain & Bean, with this crop grown on an organic farm in Idaho. Tibetan Black Barley, with its bran intact, retains its firm, plump texture during cooking, making it perfect in soups, stuffings and stews. It's also great when mixed with other grains due to its somewhat chewy, contrasting texture.
June Victory Garden Sale
10% off this month's featured items (Remember, if you buy 3 or more of any Living Tree manufactured product, you get an additional 10% off!)
Living Tree Community Foods Organic Walnut Butter is created in Berkeley, California from raw organic walnuts grown by American family farmers. We make it by slicing raw walnuts into a luxurious spread then seasoning it with a little Royal Himalayan Pink Crystal Salt. Try it on apple slices or carrot sticks, with some raisins and honey drizzled on top.


Living Tree Community Foods Organic Black Sesame Tahini is created in Berkeley, California from alive, raw organic black sesame seeds grown by family farmers. We make it by slicing raw black sesame seeds into a luxurious spread then adding organic black sesame oil. An excellent source of calcium.
Living Tree Community Foods raw, alive and organic Brazil nuts are grown in the forests of Amazonia. They are gathered by native people. Brazil nuts are rich and creamy, with a similar texture to coconut.
Video: Vegetable Crop Rotation Made Simple - Our RAINBOW System by Grow Veg
Video: Finding New Treatments For Antibiotic Resistant Bacteria By Matt McCarthy