Video: Inflation - Alive and Organic
Dear brothers and sisters,
This is to you who have chosen life in the food you eat:- The world desperately needs your awareness of aliveness. It seems to us that you are being called upon as never before. We are at a point in history without precedent. 
US debt is now 135% of GDP. The US is now the largest debtor nation in world history.
Last month, the Feds collected some $267 billion in tax receipts. But they spent $927 billion – a new record. And a record monthly deficit of $660 billion!
How are they going to cover it? Print more money! There is no way for them to stop.
Prices have started to rise aggressively as a result of the increased money supply -just look at the prices of organic fruits and vegetables.
Brothers and sisters, growing the food we eat is no longer an option.It is a necessity. Every backyard, every front yard, an heirloom fruit orchard, every vacant lot, a community garden.You planted some 20 million Victory Gardens during WW2. You can do it again.
With your hands in living earth you will lead us through.You will exemplify Thomas Jefferson's vision, "Cultivators of the earth are the most valuable citizens. They are the most vigorous, the most independent, the most virtuous…." 
You will fulfill Abraham Lincoln's prophesy of "a new birth of freedom".
Jesse Schwartz PhD
President
Living Tree Community Foods
Plant a Tree Video Contest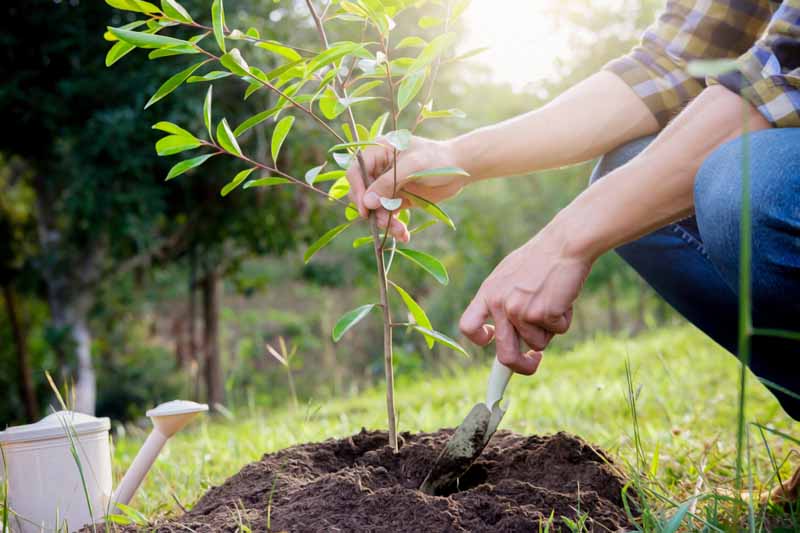 I invite you to plant a tree the Spring. What better way to exemplify the certainty that come what may,  you will see us through.
Why not make it an historic apple tree, say, Thomas Jefferson's Esopus Spitzenburg or George Washington Newtown Pippen?
Maybe a fine, old English variety like Cox's Orange Pippin or Ashmead's Kernal? What about a plum  or a peach or maybe even a walnut tree?
We will award a gift certificate of $250 for the most alive and organic video. Contest ends April 28th.
Send a link to your video to us at info@livingtreecommunity.com
Check below for a tree planting video to inspire you.
Jesse Schwartz PhD
President
Living Tree Community Foods
Video: Exercise Lowers Your Risk Of Depression, Anxiety And Other Psychological Disorders By Pam Popper
Opportunities at Living Tree Community Foods
Bookkeeper - We are seeking a bookkeeper.  Someone with at least 3-5 years experience.  Extensive QuickBooks experience is a must. Preferably with a college degree in business or accounting.
Sales Manager - We are seeking a sales manager; ideally with 3-5 years of experience in the food industry. Perfect for someone in empathy with alive, organic foods.
Internship - If you are contemplating a career in the organic food industry, why not begin with an internship. Work side by side with us in sales and marketing. We also offer hands-on experience in making nut butters, oils and chocolates.
For more information, write to us and send a resume to jesse@livingtreecommunity.com
Recipe: How to Make Amazing Hummus at Home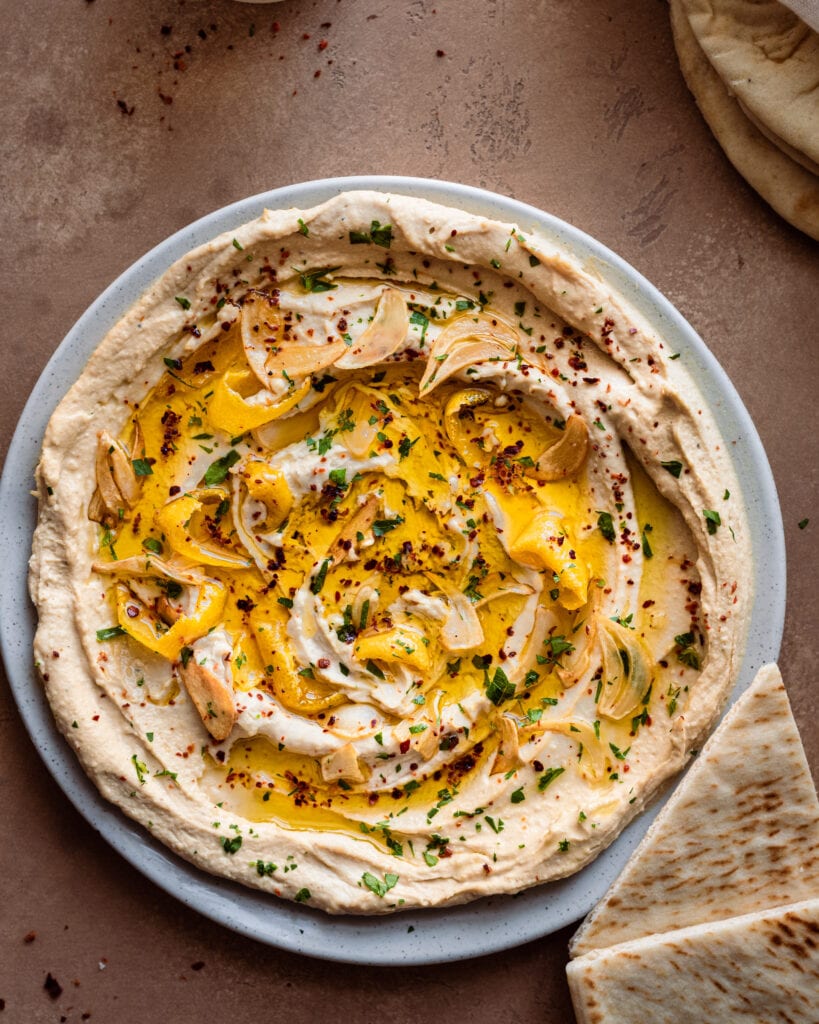 This homemade hummus is incredibly creamy, smooth, and fluffy and packed with a rich, nutty, and lemony flavor. Plus, you'll learn all the tips and tricks for making incredible hummus at home so you'll never want to buy store-bought hummus again!
Ingredients
8

ounces

(227g) dried chickpeas*

1

teaspoon

baking soda,

divided

A generous ¾ cup (175-195g) good-quality tahini

6

tablespoons

freshly squeezed lemon juice,

plus more to taste

3

garlic cloves,

chopped**

1

teaspoon

ground cumin,

plus more to taste

Kosher salt

Freshly cracked black pepper to taste

6 to 10

tablespoons

ice water
Fried Garlic-Lemon Topping (Optional)
⅓

cup

good-quality extra virgin olive oil

5

large garlic cloves

thinly sliced

4 to 6

strips of lemon zest

about 2 inches long

Flaky sea salt or kosher salt
Other Topping Options***
1

handful of flat-leaf parsley,

chopped

Paprika, sumac, or Aleppo pepper flakes
April Victory Garden Sale
10% off this month's featured items (Remember, if you buy 3 or more of any Living Tree manufactured product, you get an additional 10% off!)
Living Tree Community Foods Organic Pumpkin Seed Butter is created in Berkeley, California from alive, raw organic pumpkin seeds grown by American family farmers. We make it by slicing raw pumpkin seeds into a luxurious spread, adding organic pumpkin seed oil and then seasoning it with a little Royal Himalayan Pink Crystal Salt. Very nourishing and energizing. A balanced source of good protein. Try it on fruit slices and on flax crackers.


Living Tree Community Foods Organic Cashew Butter is created in Berkeley, California from organic cashews and our raw organic Almond Oil. It is produced slowly, in small batches, to give it a wondrous, creamy texture. It's perfect when paired with cucumbers, celery or even peppers. It's also a great topping for fruits and desserts. What a delightful way to add some variety to your lunches!
Living Tree Community Foods Organic Coconut Butter is created in Berkeley, California from alive, raw coconuts. We make it slowly, in small batches, to give it a wondrous, creamy texture. Try it on fruit slices. Goes so well with sliced dates, figs and raisins. Savor its fragrance and rich texture.
Video: Gardening Hacks - 10 Simple Tips for a Successful Vegetable Garden by GrowVeg
Video: CUCUMBER | How Does it Grow? by True Food TV