Ingredients:
Certified Organic Cold-Pressed Walnut Oil.
BPA - free glass packaging
Certified organic
Certified kosher
Grown by family farmers
Living Tree Community Foods Organic Walnut Oil is Cold Pressed from raw walnuts at our production plant in Berkeley, California. It has a robust, nutty tone, tempered by a buttery sweetness. Walnut oil is best used in cold sauces, salads and tossed on pasta It is also great in desert recipes for a nutty flavor!
Rich in omega-3 fatty acids, vitamins B-1, B-2, and B-3, Vitamin-E and niacin, the health benefits of walnuts and/or were first identified in 1931 when researchers discovered that they were a significant source of vitamin C. Walnuts are also rich in phytonutrients and are an excellent source of selenium, phosphorous, magnesium, zinc, iron, and calcium.
Walnuts and walnut oil have been cited as one of the best antioxidant sources among the tree nuts. Antioxidants are substances that counter the effects of free radicals, which are substances that cause cell damage and accelerate the aging process. Studies show regular use of walnut oil provides a dietary source of essential fatty acids and antioxidants, both of which are often difficult to attain in adequate quantities within a typical Western diet.
Packaged in a BPA-free Glass Bottle.
Country of Origin: USA
DISCLAIMER:- The products and claims made about specific products on this website have not been evaluated by the USDA and are not approved to diagnose, treat, cure or prevent disease.
The information provided here is for informational purposes only and is not intended as a substitute for advice from your physician. Before undertaking any change in lifestyle or diet, we urge you to seek the guidance and services of qualified, licensed health professionals.
Image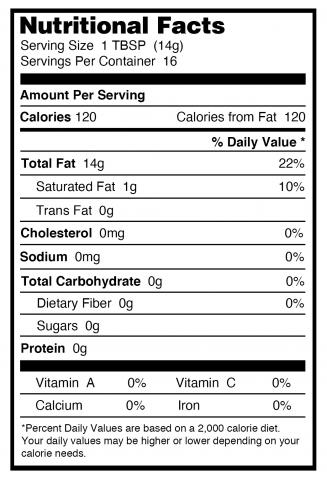 Definitely a worthy addition to any salad dressing. Wondrous. Looking forward to using it more!