Ingredients:
Certified Organic Vermont Maple Syrup.
BPA - free glass packaging
Certified organic
Certified kosher
Living Tree Community Foods Organic Maple Syrup is produced by a family farmer in Vermont. This dark, amber colored syrup is thick and silky smooth with a robust maple flavor and a nuance of caramel. Perfect for topping on ice cream or pecan pie. This is a perfect transitional food for those on the way to a completely organic diet- just the thing to wean kids away from junk food and refined sugar.
Living Tree Maple Syrup has:  NO artificial colors.  No artificial flavors.  No high fructose corn syrup.  Nothing is added.
Maple Syrup is essentially a wild crafted product. It is made from maple sap harvested from the native forests of Vermont Maple syrup is simply the result of boiling water off from sap gathered from wild grown maple trees. It takes an average 40 gallons of maple sap to make 1 gallon of maple syrup.
It takes 40 years for a "sugar bush" to reach productive size from seedlings.  With careful stewardship trees may be retapped each year for centuries.
Maple syrup is produced in the spring – the requisite sap flows generally last from mid-February through mid-April.  The best sap flows are generated from cold nights and warm days.
Living Tree Maple Syrup is produced by David Marvin, a family farmer in Vermont David presently serves on the boards of Shelburne Farms, University of Vermont College of Agriculture, Vermont Conservation and Housing Board, Vermont Sustainable Jobs Fund, Vermont Studio Center, Northern Forest Center, Vermont Maple Industry Council and the International Maple Syrup Institute. 
Packaged in a BPA-free Glass Bottle.
Country of Origin: USA
DISCLAIMER:- None of the products in this catalog and on our website are intended to diagnose, treat, cure or prevent any illness or disease, nor is it our intention to prescribe any course of therapy. The descriptions in our catalog and on our website are for educational purposes only.
Image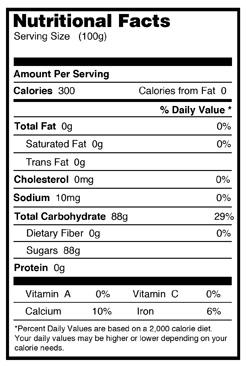 The Organic Vermont maple syrup is the best I've ever tasted! And what a treat to see the people who farm and harvest that product. Thank you.
My favorite maple syrup. I order multiple bottles so I always have a stash on hand. It tastes more "maple-y" than any other syrup I've tasted:)