Ingredients:
Certified Organic Cold-Pressed Black Sesame Oil.
BPA - free glass packaging
Certified organic
Source of magnesium
Certified kosher
Living Tree Community Foods Organic Black Sesame Oil is Cold Pressed from unhulled, raw black sesame seeds. This is a fragrant and delicious oil. Try it on a broccoli bud or celery stick. It is an energy rejuvenator and a remedy for a tired and aching body. This fragrant oil is also a wonderful moisturizer for the skin.
Sesame contains three types of unsaturated fats: omega-3s, omega-6s, and omega-9s which are fundamental elements of development and growth. Every tablespoon of sesame oil contains 40.5mg of omega-3 and 5,576mg of omega-6. Sesame oil is rich in vitamins and minerals. It contains vitamin E, vitamin B6, magnesium, copper, calcium, iron, and zinc. This ancient healing oil has a plethora of health benefits. It is a great source of beneficial unsaturated fatty acids, vitamins, minerals, and antioxidants. Sesame oil contains polyunsaturated fats as well as monosaturated fats.
Sesame oil is one of the oldest oils known man, with samples as much as 3000 years old being found by archaeologists in India and Persia. This ancient healing oil has a plethora of health benefits.
Packaged in a BPA-free Glass Bottle.
Country of Origin: USA
DISCLAIMER:- The products and claims made about specific products on this website have not been evaluated by the USDA and are not approved to diagnose, treat, cure or prevent disease.
The information provided here is for informational purposes only and is not intended as a substitute for advice from your physician. Before undertaking any change in lifestyle or diet, we urge you to seek the guidance and services of qualified, licensed health professionals.
Image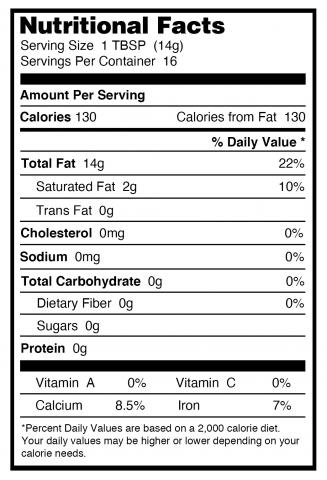 The olive and sesame oils – mwaaah! Never tasted anything like them and they leave a long-lasting sweet taste to savor. What a treat!
I have no words to describe the joy I derive in enjoying the quality of your products. The Organic Coconut Crème with Chia Seed Oil is just superb and I enjoy every bite of my sandwich with the crème. I also thoroughly enjoy the freshness and aroma of the Black Sesame Seed Oil every day. I wish to thank you and the team for the good work and the quality products you provide to keep us healthy and safe.
Best regards,