Video: From Stretchy Pants To Menopause - Women's Health Tips by Anna Maria Clement
Dear brothers and sisters,
We feel privileged to present this brilliant talk on aspects of women's health by Anna Maria Clement PhD,LN. She is Co-Director of Hippocrates Institute. She speaks seven languages, and travels the world with her husband Brian Clement to lecture on natural health methods in family and pediatric care.
As always your suggestions and comments are most welcome.
Please accept our good wishes for vibrant good health for you and your family.
Jesse Schwartz PhD
President
Living Tree Community Foods
Video: How to Amend Raised Garden Beds by Gardener Scott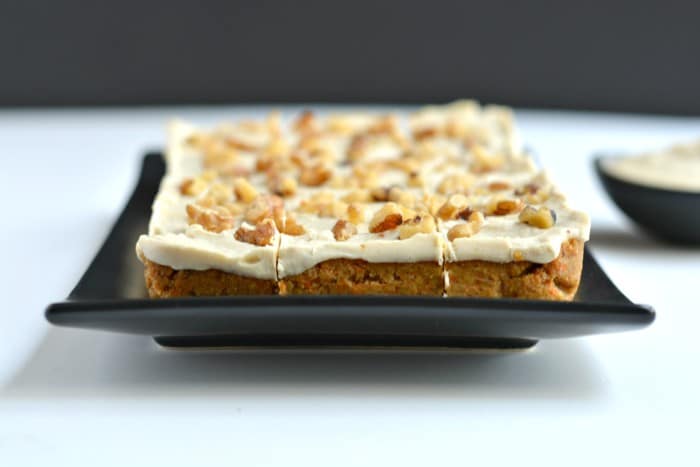 Paleo Raw Carrot Cake is a spin on a traditional favorite! Made with a carrot, date and walnut base, this delicious cake is topped with a silky cashew maple coconut icing that's surprisingly healthy and good for you. This is what carrot cake dreams are made of!  Paleo + Gluten Free + Vegan + Low Calorie
Ingredients
For the Base
For the Icing
October Victory Garden Sale
10% off this month's featured items (Remember, if you buy 3 or more of any Living Tree manufactured product, you get an additional 10% off!)
Our popular alive, organic walnut butter is available in both 16 and 8 ounce jars. We make it by slicing raw walnuts into a luxurious spread then seasoning it with a little Royal Himalayan Pink Crystal Salt. Try it on apple slices or carrot sticks, with some raisins and honey drizzled on top.

Packaged in a BPA-free Glass Jar.
Made from alive, organic sesame seeds grown by Mexican family farmers. We make our tahini slowly, over several days; we slice, we do not grind.

We use mechanically hulled sesame seeds.

Use it in alive pies, yogurt bars and smoothies. Think of tahini date cookies; combine with cooked chickpeas for hummus, combine with honey for halva.

Packaged in a BPA-free Glass Jar.
All the ingredients came together for your happiness: alive pistachios grown by family farmers in the rich, alluvial soil of California's great Central Valley, sun-dried black olives and sun-dried tomatoes, sesame, apple cider vinegar, aromatic spices (cayenne, garlic, cumin, curry powder) and herbs (basil, thyme, rosemary) and sea salt, all blended with Living Tree Alive Olive Oil- unfiltered, unheated, UNPRESSED.

Serve on freshly, crunchy vegetables or crackers. Mix one TBS per serving with your favorite pasta, alive soup or finely shredded zucchini or carrots. Go ahead–surprise, delight, and nourish yourself!

We are delighted to bring to you this, our newest and original creation.

The pistachio is the most nutrient dense of all the nuts, conaining high quantities of B essential nutrients, thiamin, vitamin B6, potassium, and lutein. The pistachio is a low fat and low calorie food compared to other nuts, containing just 3 calories each–and you won't be able to eat too many since each one must be shelled.

Contains a dash of curry powder. Turmeric is the spice that gives curry its kick. Its a clinically proven antioxidant. For more information on turmeric see educational tab.

Packaged in a BPA-free Glass Jar.
A Few Words From Our Wonderful Customers
Your tag line is SERIOUS! "Created for YOU..."
I have never written a love letter to a nut company before~ but I am so taken with your 'alive and organic ALMOND BUTTER' that it's hard to put the top back on the bottle!!
This is the tastiest, most delicious almond butter I've ever experienced in my 73 years on our beautiful Mother Earth!
Thank you for keeping me in mind when you created this product...("created for you" is totally believable!!!)
….Took me a while to find you~ but now that I have~I will be another of your devoted fans! (It will make a great gift for my siblings back East, too!)
Just had to ket you know how delighted I am!
Thank you for introducing the world to such high quality, bursting with flavor, and incredible textured nut butter!  My Universe has just expanded! (...and maybe my waist as well!)
Best regards and cheers!!!
Sara Jo West
Thank for for the excellent packaging and awesome products. Already looking forward to my next order. So glad I found your company!
Peace and Love,
Barbara
Video: Why Has Life Expectancy In The US Declined For 2 Years In A Row By Walter Willet
Winter garden with Charles Dowding