Video: 1929 Reasons to Plant a Victory Garden
Dear brothers and sisters,
The growth of  debt in the United States is incredible. The federal government now owes $27 trillion that it can't pay. Up from 2.2 trillion 40 years ago.
 The country as a whole, including the private sector, owes $83.7 trillion… that it can't pay.
Prices have started to rise as a result of the increased money supply -just look at the prices of organic fruits and vegetables.                     Inevitably, interest rates  will skyrocket to reflect the depreciation of the currency.This will pop the housing bubble.
The response will be one and the same:-
Print more money.
Tragically enough the unemployment rate is 7.9%.   Millions of renters are behind on their payments.
A chain reaction of bankruptcies is in the offing.
It seems to us, brothers and sisters, that growing our own food is no longer an option.It is a necessity. Every backyard, a Victory Garden, every front yard, an heirloom apple orchard, every vacant lot, a community garden. Every school, an edible schoolyard.
In your kitchen, right now, start that tray of wheat grass , that tray of arugula, that tray of broccoli sprouts.
Plant a Victory Garden by way of proclaiming that come what, may you will see us through and  build here a garden for the American spirit.
Jesse Schwartz PhD
President
Living Tree Community Foods
Video: 5 Super-Early Vegetables to Start in Winter by GrowVeg
Recipe: Maple Quinoa Granola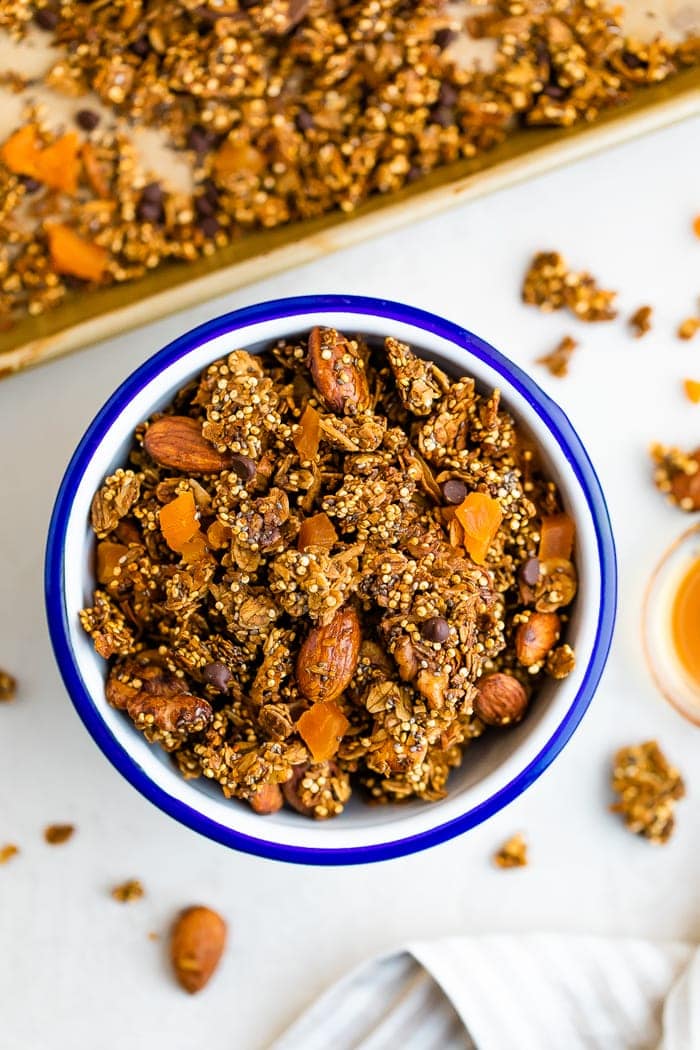 This ridiculously addictive maple quinoa granola is made with oats, quinoa, nuts and maple syrup, It makes for a crunchy, delightful treat that can be eaten at any time of the day.
Ingredients:
February Victory Garden Sale
10% off this month's featured items (Remember, if you buy 3 or more of any Living Tree manufactured product, you get an additional 10% off!)
Living Tree Community Foods Organic Coconut Oil is Extra Virgin and Unrefined. The flavor is mild with a fresh coconut taste and a strong coconut aroma. The color will vary from white to very light yellow. The oil will liquefy around 80 degrees and then re-solidify with small crystalline structure if cooling rapidly or large crystalline structure if slowly.
Living Tree Community Foods California grown organic black olives are a tasty addition to salads. Cured in salt and then sundried and rolled in extra virgin olive oil. Contains sea salt, organic spices, olive oil. These olives contain pits.
Video: How To Get A Good Sleep By Dr. Sam Bailey
Video: Can Regenerative Agriculture Reverse Climate Change? by NowThis Earth