Video: A Green Drink with Exotic Wild Plants
Dear brothers and sisters,
It is springtime here in California! We celebrate with a green drink, an efflorescence of both wild and garden veggies. So join us as we blend chickweed, miner's lettuce and nettle along with kale and chard and quaff it in celebration of what we can be.
We will yet cultivate an edible landscape for the American spirit.
Please watch the video. Your comments would be so much appreciated.
With good wishes for vibrant good health to you and family,
Jesse Schwartz PhD
President
Living Tree Community Foods
Plant a Tree Video Contest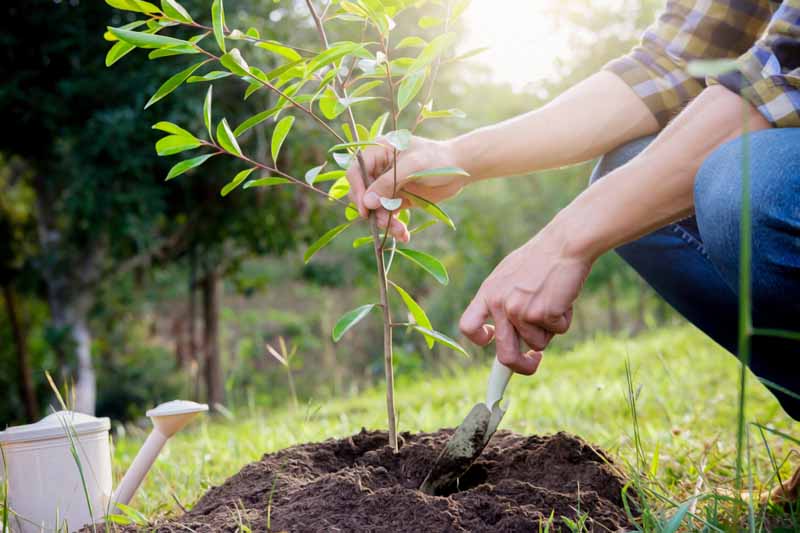 I invite you to plant a tree the Spring. What better way to exemplify the certainty that come what may,  you will see us through.
Why not make it an historic apple tree, say, Thomas Jefferson's Esopus Spitzenburg or George Washington Newtown Pippen?
Maybe a fine, old English variety like Cox's Orange Pippin or Ashmead's Kernal? What about a plum  or a peach or maybe even a walnut tree?
We will award a gift certificate of $250 for the most alive and organic video. Contest ends April 28th.
Send a link to your video to us at info@livingtreecommunity.com
Check below for a tree planting video to inspire you.
Jesse Schwartz PhD
President
Living Tree Community Foods
Video: Eating The Right Mix Of Veggies, Nuts And Seeds Makes The Most Effective Way To Prevent Heart Attack by Joel Fuhrman M.D.
Opportunities at Living Tree Community Foods
Bookkeeper - We are seeking a bookkeeper.  Someone with at least 3-5 years experience.  Extensive QuickBooks experience is a must. Preferably with a college degree in business or accounting.
Sales Manager - We are seeking a sales manager; ideally with 3-5 years of experience in the food industry. Perfect for someone in empathy with alive, organic foods.
Internship - If you are contemplating a career in the organic food industry, why not begin with an internship. Work side by side with us in sales and marketing. We also offer hands-on experience in making nut butters, oils and chocolates.
For more information, write to us and send a resume to jesse@livingtreecommunity.com
Recipe: No-Bake Chocolate Macaroons
These no bake chocolate macaroons are healthy and only take 15 minutes to make. They are naturally gluten-free and grain-free and can be made vegan if needed!
Ingredients
1 1/2 cup

unsweetened shredded coconut

1/4 cup

cocoa powder 
pinch of salt

5 tbsp

honey (or brown rice syrup for vegan) 

3 tbsp

coconut milk 

1 tbsp

coconut oil 

1 tsp

vanilla extract

6 oz

70% dark chocolate 
Instructions
Mix the shredded coconut, cocoa powder and salt together in a bowl. Set aside. 
Mix the honey, coconut milk, coconut oil and vanilla extract together, then pour into the dry ingredients and mix until combined. 
Use a cookie scoop and scoop even balls of the macaroons onto a baking sheet lined with parchment paper. 
New! Items For April
New crop! Beautiful slices. What wonderful fruit salads you'll make!

As a symbol of hospitality, the pineapple has a cultural association with the idea of—welcome—and has been used traditionally as a gift when meeting someone new in cultures all over the world.

Pineapple also has many health benefits and is loaded with calcium, potassium, fiber, and vitamin C, and is rich in manganese, a trace mineral the body uses to build bone and connective tissues.
We are delighted to say that our Hawaiian macadamia nuts are back. Quality and flavor are superb.

Macadamia nuts contain a significant level of protein, comprising essential and non-essential amino acids.
Our macadamias are crisp, fresh and alive!
Buckwheat Groats are buckwheat seeds that have been hulled. Subtly flavored when raw, buckwheat develops an earthly, nutty taste when roasted, long used as a tasty cereal-type grain called kasha.

This gluten-free grain can be substituted for wheat, oats, rye or barley. You may also grind it into a flour to use in buckwheat pancakes or combine with wheat flour to use in baked goods.
April Victory Garden Sale
10% off this month's featured items (Remember, if you buy 3 or more of any Living Tree manufactured product, you get an additional 10% off!)
Living Tree Community Foods Organic Pumpkin Seed Butter is created in Berkeley, California from alive, raw organic pumpkin seeds grown by American family farmers. We make it by slicing raw pumpkin seeds into a luxurious spread, adding organic pumpkin seed oil and then seasoning it with a little Royal Himalayan Pink Crystal Salt. Very nourishing and energizing. A balanced source of good protein. Try it on fruit slices and on flax crackers.


Living Tree Community Foods Organic Cashew Butter is created in Berkeley, California from organic cashews and our raw organic Almond Oil. It is produced slowly, in small batches, to give it a wondrous, creamy texture. It's perfect when paired with cucumbers, celery or even peppers. It's also a great topping for fruits and desserts. What a delightful way to add some variety to your lunches!
Living Tree Community Foods Organic Coconut Butter is created in Berkeley, California from alive, raw coconuts. We make it slowly, in small batches, to give it a wondrous, creamy texture. Try it on fruit slices. Goes so well with sliced dates, figs and raisins. Savor its fragrance and rich texture.
Video: Best Way to Start Tomato Seeds Indoors (or Outdoors) by Next Level Gardening
Video: How You Add Years To Your Life And Life To Your Years with Authors