Video: Hetch Hetchy - Yosemite's Lost Valley
Dear brothers and sisters,
All you are familiar with Yosemite Valley. One of the most beautiful and dramatic valleys. 4 million people visit every year. But how many have heard of the second Yosemite. Its called Hetch Hetchy. John Muir spoke of it as "a wonderfully exact counterpart" of Yosemite Valley, and "one of nature's rarest and most precious mountain temples." It runs parallel to Yosemite ,a few miles to the north.
Initially it was protected by the establishment of Yosemite National Park. But that didn't stop the forces of progress. Following a fierce nationwide debate led by John Muir and Will Colby of the Sierra Club, in 1913, the city of San Francisco won congressional approval to build O'Shaughnessy Dam. It inundated this extraordinary wilderness valley. After all, they argued isn't one Yosemite enough? Why do you need two? In other words" if you've seen one redwood you've seen them all". 
This was John Muir's last struggle. Some say he died of a broken heart.                                                      
The O'Shaughnessy Dam was completed in 1923 and, after the necessary pipelines and power houses were completed, San Francisco began using water from Hetch Hetchy for its water supply and electrical power generation.
An insult and a desecration. Think of it- a second Yosemite Valley with  meadows brimming with life, rich forests and waterfalls cascading down granite walls.Your heritage-  5 fathoms deep!
It can be restored.Experts say it will take 100 years.
It is not just the restoration of a valley. It will signify the healing and restoration of this land. 
It will be a garden for the American spirit.
Jesse Schwartz
President
Living Tree Community Foods
Video: Summer Vegetable Garden: The Full Tour By Grow Veg
Opportunities at Living Tree Community Foods
Sales Manager - We are seeking a sales manager; ideally with 3-5 years of experience in the food industry. Perfect for someone in empathy with alive, organic foods.
Internship - If you are contemplating a career in the organic food industry, why not begin with an internship. Work side by side with us in sales and marketing. We also offer hands-on experience in making nut butters, oils and chocolates.
For more information, write to us and send a resume to jesse@livingtreecommunity.com
Recipe: Coconut Cream Pie- Vegan AND Keto!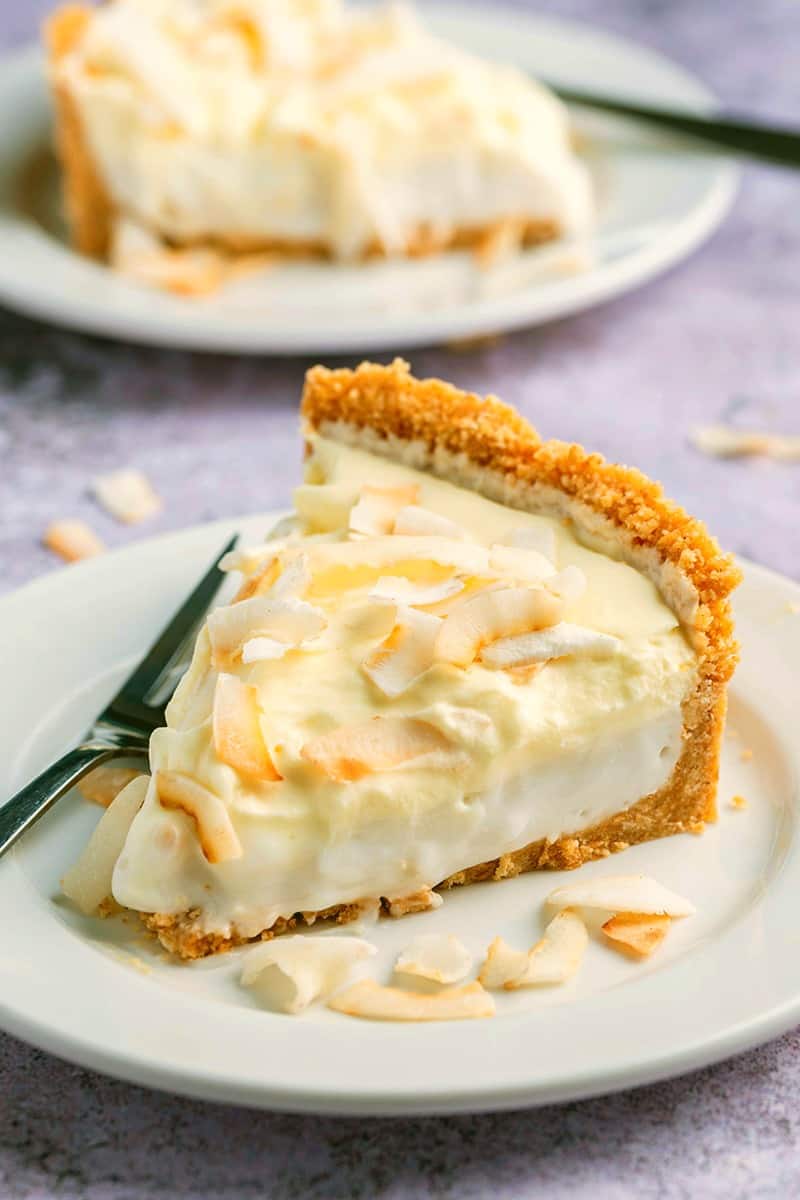 This vegan coconut cream pie recipe features whipped coconut cream topped with a creamy coconut filling and topped with shredded coconut flakes! Naturally dairy free and gluten free, it can easily be made keto and paleo!
Ingredients
1

8-inch Pie Crust of choice

1/2

cup

sugar of choice

3

tbsp

cornstarch

14

oz

Coconut milk

must be from a can

14

oz

coconut cream

must be from a can and chilled

1/4

cup

confectioners sugar

I used sugar free confectioners sugar
Instructions
Prepare your crust and set aside.

In a saucepan, add your sugar, cornstarch and mix well. Add the coconut milk and heat on medium. Whisk consistently, until it thickens and begins to bubble.

Remove from heat and whisk in the vanilla extract. Transfer to a glass bowl and let sit for 5 minutes, before covering. Be sure to lightly touch the tops so a film doesn't form. Refrigerate for around 2 hours, for it to set.

Once the filling has set, remove from the fridge and using an electric mixer, mix until smooth and creamy. Transfer the coconut cream mixture into the pie crust and refrigerate for 30 minutes, or until it has firmed up slightly.
Introducing Our Loyal Rewards Program

Here at Living Tree Community Foods we have created our loyalty program with exclusive rewards to say 'thank you' to our amazing customers.  
Earn 3 Points for every $1 you spend online to earn coupons to save money on future online orders.
Free Gifts When You Shop with Us!
Free Ground Shipping and Organic Gifts for Orders Over $100*
$150 - Free Shipping & 4oz Pack of Almonds
$250 - Free Shipping, 4oz Pack of Almonds & 4oz Pack of Cashews
$300 - Free Shipping, 4oz Pack of Almonds, 4oz Pack of Cashews & 4oz Pack of Walnuts
$400 - Free Shipping, 4oz Pack of Almonds, 4oz Pack of Cashews, 4oz Pack of Walnuts & 4oz Pack of Pistachios
New! Items For July
Living Tree Community Foods Organic Cheery & Honey Filled Chocolate Bars are a true delight. We make chocolate from scratch and fill it with a smooth cherry and honey mixture. Kids and adults alike will love it.
It's back! We are delighted to be offering it to you again.

Living Tree Community Foods California Heritage Olive Oil is rich in antioxidants. We invite you to rejoice in its robust, sharp flavor. Experience how its pungency enhances the flavors of food.

Our California Heritage Olive Oil has a high available biophenol content: 605 ppm (parts per million) compared with 222 ppm for most extra virgin olive oils. In other words, its biophenol content is 2.7 times the average. Very high phenolic content and excellent stability should provide long shelf life of over a year as well as beneficial health value. This olive oil has, along with its bitterness and pungency, mineral and green vegetable organoleptic characteristics.
Living Tree Community Foods Raw Organic Tibetan Black Barley is provided by Oregon Grain & Bean, with this crop grown on an organic farm in Idaho. Tibetan Black Barley, with its bran intact, retains its firm, plump texture during cooking, making it perfect in soups, stuffings and stews. It's also great when mixed with other grains due to its somewhat chewy, contrasting texture.
July Victory Garden Sale
10% off this month's featured items (Remember, if you buy 3 or more of any Living Tree manufactured product, you get an additional 10% off!)
Living Tree Community Foods Organic Coconut Butter is created in Berkeley, California from alive, raw coconuts. We make it slowly, in small batches, to give it a wondrous, creamy texture. Try it on fruit slices. Goes so well with sliced dates, figs and raisins. Savor its fragrance and rich texture.


Living Tree Community Foods Organic Nutritional Yeast is a flavor enhancer that offers naturally occurring vitamins, minerals, and micro-nutrients. These large flakes are a bit spicier and have more yeast flavor than other nutritional yeast. A favorite for adding savory flavor to soups, sauces, gravies, and prepared foods where umami flavor is needed.
Living Tree Community Foods Organic Coconut Oil is Extra Virgin and Unrefined. The flavor is mild with a fresh coconut taste and a strong coconut aroma. The color will vary from white to very light yellow. The oil will liquefy around 80 degrees and then re-solidify with small crystalline structure if cooling rapidly or large crystalline structure if slowly.
Video: 8 Crops You can Still Plant in July by ourstoneyacres
Video: How to Walk (In Response to Bob and Brad) In-Depth by Grown and Healthy