Ingredients:
Organic Long Grain White Rice Flour & Organic Quinoa Flour
Certified organic
Certified kosher
High in protein
Source of zinc
Living Tree Community Foods organic quinoa fusilli pasta is made from organic quinoa and organic rice. It is a good source of dietary fiber and phosphorus and is high in magnesium and iron. Both ingredients are gluten free and are considered easy to digest. You'll delight family and friends with this steppingstone on the way toward raw.
Quinoa was of great nutritional importance in pre-Columbian Andean civilizations, being secondary only to the potato, and followed in third place by corn. In contemporary times this crop has come to be highly appreciated for its nutritional value, as its protein content (12% 18%) is very high. Unlike wheat or rice (which are low in lysine), quinoa contains a balanced set of essential amino acids for humans, making it an unusually complete foodstuff. This means it takes less quinoa protein to meet one's needs than wheat protein.
Country of Origin: Bolivia
DISCLAIMER:- The products and claims made about specific products on this website have not been evaluated by the USDA and are not approved to diagnose, treat, cure or prevent disease.
The information provided here is for informational purposes only and is not intended as a substitute for advice from your physician. Before undertaking any change in lifestyle or diet, we urge you to seek the guidance and services of qualified, licensed health professionals.
Image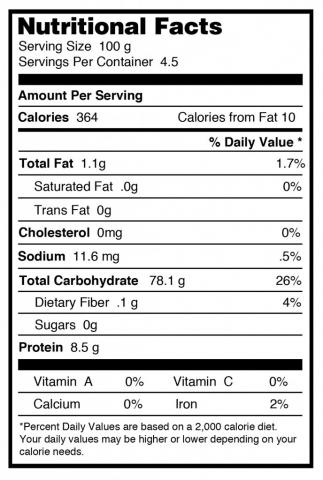 Love your quinoa pastas! Delicious and a great alternative to standard pastas.