Ingredients:
Organic Vanilla Chocolate (Organic Cacao, Organic Cacao Butter, Organic Coconut Sugar, Organic Vanilla Powder, and Pink Himalayan Salt), Organic Coconut, Organic Quinoa Puffs.
Certified organic
Certified kosher
We invite you to set sail for the expanses as you take a taste of our sublime Organic Chocolate Coconut Barque. Alive, organic coconut embraces the very best alive, organic chocolate in this exceptional treat. We have added organic vanilla powder and coconut sugar to bring out the rich and delicate flavor of our alive cacao. Crispy organic quinoa puffs ensure a slight and satisfying crackle and crunch with each bite! Take a deep breathe, open a pack of Living Tree's Chocolate Coconut Barque, and relish in the surprising and delightful taste and texture of this unique dessert.
Country of Origin: USA
DISCLAIMER:- The products and claims made about specific products on this website have not been evaluated by the USDA and are not approved to diagnose, treat, cure or prevent disease.
The information provided here is for informational purposes only and is not intended as a substitute for advice from your physician. Before undertaking any change in lifestyle or diet, we urge you to seek the guidance and services of qualified, licensed health professionals.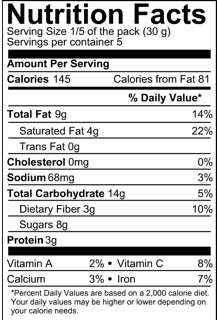 A wonderful chocolate treat! Great flavor and crunch. Not overwhelming with the coconut. Just right.