Ingredients:
Extra virgin olive oil.
BPA - free glass packaging
Certified organic
Certified kosher
Living Tree Community Foods California Heritage Olive Oil is very fresh and rich in antioxidants. We invite you to rejoice in its robust, sharp flavor. Experience how its pungency enhances the flavors of food.
Our California Heritage Olive Oil has a high available biophenol content: 605 ppm (parts per million) compared with 222 ppm for most extra virgin olive oils. In other words, its biophenol content is 2.7 times the average. Very high phenolic content and excellent stability should provide long shelf life of over a year as well as beneficial health value. This olive oil has, along with its bitterness and pungency, mineral and green vegetable organoleptic characteristics.
When analyzed by World Olive Labs (Greece) it has been shown to have very high levels of oleocanthal, oleacein and oleuropein aglycon. These are all natural biophenols. We suggest you research their anti-inflammatory, antioxidant, cardioprotective and neuroprotective activity.
"The health benefits of olive oil are 99 percent related to the presence of the phenolic compounds, not the oil itself," says Nasir Malik, research plant physiologist at the U.S. Agriculture Department's Agricultural Research Service.
The Free Fatty Acid (oleic free acidity) of this oil is a very low 0.20%; the international allowance is 0.8%, the California Olive Oil Council allows 0.5%. This means that we are offering an olive oil in its most pristine state – its benefits are coming to you with as few oxidants or free radicals as possible.
Packaged in a BPA-free Glass Bottle.
Country of Origin: USA
DISCLAIMER:- The products and claims made about specific products on this website have not been evaluated by the USDA and are not approved to diagnose, treat, cure or prevent disease.
The information provided here is for informational purposes only and is not intended as a substitute for advice from your physician. Before undertaking any change in lifestyle or diet, we urge you to seek the guidance and services of qualified, licensed health professionals.
Image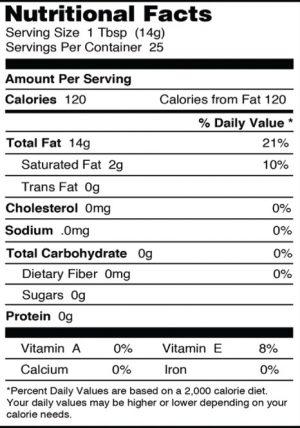 This olive oil is a revelation. I've never tasted olive oil so fresh and light and pure.A wonderful discovery.
Username
This olive oil is great for vinaigrettes, for drizzling over greens, tomatoes, cucumber salad, on an avocado or steamed veggies and for dipping bread. It will enhance the flavor of your food. It has a delicious sharp grassy, slightly bitter flavor. Its pungent, peppery taste will transform your meal. Superb quality like always from Living Tree Community Foods.