Newsletter 12.11.19
Video: 5G – A magical Mystery Tour
Dear brothers and sisters,
5G, or fifth-generation wireless is about to make its debut in towns and cities everywhere. It is said to be 100 times faster than today's 4G networks.
It is important to understand that 5G networks are completely different from 4G networks.
5G waves are "ultra high frequency" and "ultra high intensity". The cell towers have to be much closer together than before. It is estimated that the big cell phone companies will be putting up at least 300,000 small towers.
Numerous recent scientific publications have shown that electromagnetic fields, EMF's, affect living organisms at levels well below most international and national guidelines. Effects include increased cancer risk, cellular stress, increase in harmful free radicals, genetic damages, structural and functional changes of the reproductive system, learning and memory deficits, neurological disorders, and negative impacts on general well-being in humans.
It is not only humans that are being affected but also plants and animals.
But all the studies have been done on 4G.
Dr. Ben-Ishai with The Hebrew University of Jerusalem discovered that human skin acts as a type of receptor for 5G radiation, drawing it in like an antenna.
Our bodies are essentially magnets for 5G radiation.
Yet no studies have been done on the health effects of the new ultra-powerful 5G technology.
In other words, 329 million Americans are going to bombarded by "ultra high frequency", "ultra high intensity" radiation and there have been no long term studies as to the effect on their health.
We invite you to watch the video.Your thoughts and suggestions would be appreciated.
Please accept our best wishes to you and family for good health, prosperity and success.
Jesse Schwartz PhD
President
Living Tree Community Foods
Video: Why Do We Use So Many Antibiotics On Healthy Animals To Grow Meat On American Factory Farms?
Recipe: Pecan Pie Baked Oatmeal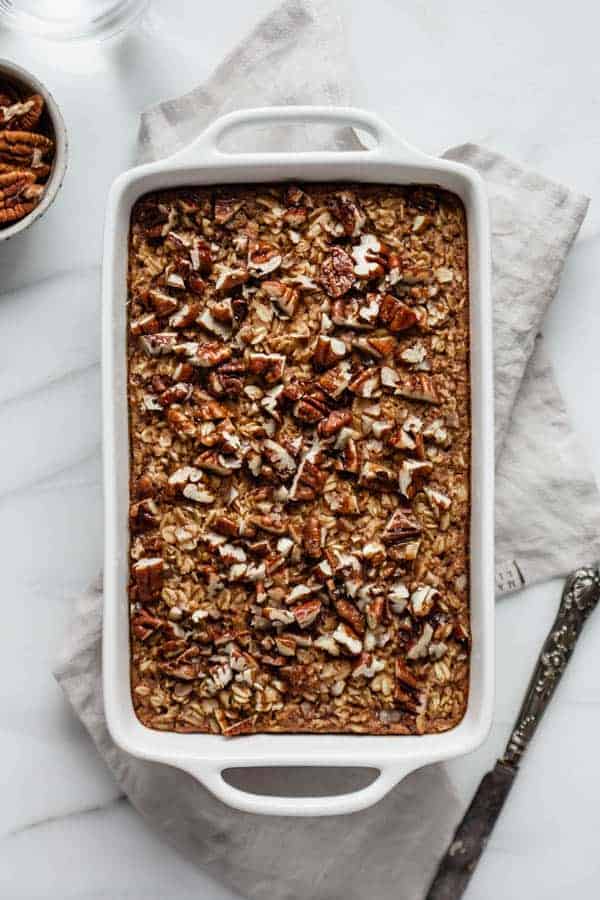 Pecan pie meets baked oatmeal for the best ever brunch recipe!
Ingredients
2 1/4 cups rolled oats (gluten-free if needed)
1 tsp baking powder
1/2 tsp salt
1 tsp cinnamon
1/4 tsp nutmeg
1/2 cup chopped pecans
2 cups almond milk
1 egg or flax egg* (see note)
1/3 cup maple syrup
3 tbsp melted coconut oil (or butter or applesauce)
1 tsp vanilla extract
Pecan topping:
1/2 cup pecans, chopped
1 1/2 tbsp maple syrup
pinch of cinnamon & salt
Give the Gift of Alive & Organic Foods This Holiday Season
Available in $25, $50, $75 and $100
Give the gift of Alive & Organic foods with a Living Tree Community Foods Gift Card.
Special December Oil Sale – Almond Oil & Golden Flax Seed Oil
On sale for $19.99! – Was $22.99
Our Living Tree Alive, Organic Sweet Almond Oil is Cold-Pressed and made from California almonds grown by family farmers. Not only is it a magnificent salad dressing, but it is a sensuous and aromatic massage oil.
Sweet Almond Oil has long been known as being beneficial for health and beauty.
It is rich in Linoleic Acid (up to 28%!). Linoleic Acid is an essential Omega-6 fatty acid. Additionally, it is rich in naturally occurring Vitamins A, B1, B2, B6, and is high in mono and polyunsaturated fatty acids, proteins, minerals, and glycosides. The result is a unique oil that leaves skin feeling healthy protected and nourished. Use this oil as an alternative to lotions and experience its healing properties!
It is high in vitamin D and E as well as minerals like magnesium and calcium.
Use in recipes as you would use olive oil.
Imagine! A salad dressing from Living Tree Almond Oil,Black Sesame Oil and Olive Oil.
Sale Ends January 2nd, 2020

On Sale for $13.99 – Was $16.99
This Cold-Pressed oil has a delightfully nutty, buttery flavor. We think you'll agree that it's the best tasting flax oil. Rich in Omega-3 and Omega-6.
Flax lignans are phytonutrients found in unrefined grains, legumes, certain vegetables and seeds. Flax is the richest source of lignans, providing more lignans than most other plant sources. Flax lignan is one of the hottest natural health ingredients in the market place. Flax has been valued for centuries for its good flavor and nutritional properties.
Sale Ends January 2nd, 2020

Alive, Organic Bonus Program – Organic Nuts and Free Shipping
---
New! Items For December
We are delighted to offer our Olio Nuevo High Polyphenol Olive Oil, our Black Cumin Seed Oil and our Black Sesame Oil as an aliveness pack.

All alive and organic in 250ml bottles.

A value of $80.96, yours for $70.97 a savings of $9.99.
Made from Hawaiian Macadamia nuts that have just arrived. We invite you to taste their aliveness in this outstanding nut butter.
We are delighted to say that our Hawaiian macadamia nuts are back. They are crisp, fresh and alive! Quality and flavor are superb. Macadamia nuts contain a significant level of protein, comprising essential and non-essential amino acids.
The first pressing is here.The ultra-green first bottling of the new crop! It has a robust, creamy texture and heightened notes of fruit, grass and pepper. Rejoice in its glorious plume of particulate matter!
Over 250 years ago olive trees were first planted in California by the Spanish missions. The varietal they planted has come down to us. It is called the Mission olive.
The lab results on the new crop are here. It has a polyphenol content rated at 395 ppm (parts per million). That's 78% above the 222 average for most extra virgin olive oils.
It contains high levels of the phenols oleocanthal and oleacein. Oleocanthal is an anti-inflammatory and oleacein is a powerful antioxidant. As inflammation is related to various other diseases, polyphenols help fight them including cardiovascular problems. Antioxidants improve body functions such as digestion and skin condition. They heal cell damage and enhance the body's immunity, its ability to fight off diseases.
Now in an economical 750ml bottle.
Gathered by native people in the rain forests of Amazonia. The Brazil nut tree is enormous, reaching a height of 100 to 150 feet or more and can live a life of 500 to 800 years!
Brazil nuts are a concentrated dietary source of selenium, a trace element your body needs for proper functioning.
Created from hazelnuts grown by Oregon family farmers and from almonds grown by California family farmers.
December Victory Garden Sale
10% off this month's featured items (Remember, if you buy 3 or more of any Living Tree manufactured product, you get an additional 10% off!)

Our Organic Raw Black Sesame Tahini is a glorious, shining black. Made from organic UNHULLED black sesame seeds.The taste is profoundly sesame – robust and enlivening. This is our original creation (others have since tried to copy it). We presented it to the organic food industry at the Natural Products Expo in Anaheim, California in March 2003. People were delighted, they called it "caviar"!

We make our Organic Walnut Butter by slicing raw walnuts into a luxurious spread then seasoning it with a little Royal Himalayan Pink Crystal Salt. Try this delicious Walnut Butter on apple slices or carrot sticks, with a few raisins or a little honey drizzled on top.

90% of the world's almonds are grown in California's Central Valley. It is bounded to the east by the towering Sierras and to the west by the coastal mountain range. Its rich, alluvial soil is wondrously fertile. This great plain is a sea of white in February when the almonds blossom. The orchards are irrigated by water from melting snow high in the Sierras. It is brought to them by a marvelous system of canals. California almonds are sweeter and their flavor is richer and more complex. Imported almond cannot compare. California almonds are simply the best.
Rise Of The Superbugs: Bacteria Are Outsmarting Humans. Will They Eventually Kill Us All?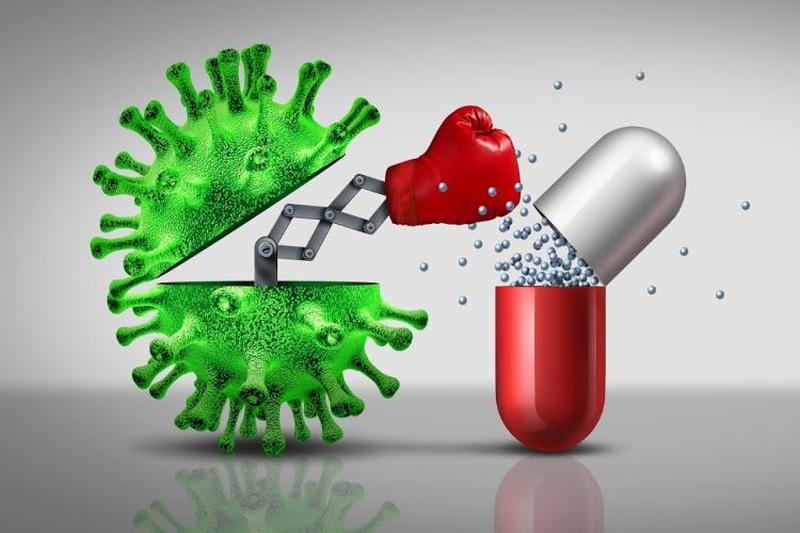 (Zero Hedge) It is getting hard to keep track of all the recalls and outbreaks associated with foodborne illness lately. In the last month, apples, vegetable products, meat, and fish have all been recalled for possible Listeria contamination. In the same time frame, a Salmonella outbreak that has been linked to ground beef has been making the rounds, and an E. coli outbreak has been linked with packaged salad products (romaine lettuce is once again the suspect).
What is the reason for all of these recalls and outbreaks? Cat Ellis summed it up in the article Here's Why There Are SO MANY Food Recalls Lately:
"Our centralized, industrialized food system is at the heart of the increase in food contamination and recalls. Modern farming and modern food manufacturing methods are breeding grounds for bacteria."
To make matters worse, superbugs are rapidly becoming a serious threat, and we are running out of ways to kill them. Several new studies and reports shed light on just how dire the situation is.
In the future, superbugs will kill millions every year.
Earlier this year, the World Health Organization (WHO) warned that by the year 2050, 10 million people worldwide could die each year from antibiotic-resistant bacteria. Currently, the WHO estimates that 700,000 people globally die from infection with drug-resistant microbes every year. At that point, these "superbugs" will have surpassed cancer, heart disease, and diabetes to become the main cause of death in the human race.
How to Plant a Bare-root Fruit Tree Step by Step
Opportunities at Living Tree Community Foods
We Welcome Investors
The U.S. organic market in 2018 broke through the $50 billion mark for the first time, with sales hitting a record $52.5 billion, up 6.3 percent from the previous year, according to the 2019 Organic Industry Survey released by the Organic Trade Association.
Characteristics that are identified with organic, such as clean, transparent, fresh and sustainable helped boost organic sales to unprecedented levels, according to the survey.
New records were made in both the organic food market and the organic non-food market. Organic food sales reached $47.9 billion, for an increase of 5.9 percent. Sales of organic non-food products jumped by 10.6 percent to $4.6 billion. The growth rate for organic continued to easily outpace the general market: in 2018, total food sales in the U.S. edged up just 2.3 percent while total non-food sales rose 3.7 percent.
Almost 6 percent (5.7%) of the food sold in this country is now organic. Today's consumers can find organic products – food and non-food items — in every aisle of their grocery stores. They can choose organic in their favorite big box store, their club warehouse store, even in their neighborhood convenience store, and increasingly on the internet. Organic is no longer a niche market.
Thanks to your kind support, we too are growing. We wish to hire more teamworkers and to purchase tools and equipment. We are seeking long term, stable capital. If taking a strategic position in the organic food industry appeals to you, let's talk!
Jesse Schwartz, PhD
President
Living Tree Community Foods
---
Consider An Alive, Organic Internship
This is for someone interested in building a career in the organic food industry. We offer a well-rounded program of training in sales and marketing of organic foods as well as manufacturing of organic nut butters, oils and chocolates.
We take pride in supporting family farmers and your internship will include visits to outstanding organic farms.
At Living Tree Community Foods we manufacture organic nut butters, oils and chocolates. We are an ethical business and treat our colleagues and clients with kindness and respect. We are celebrating our 40th anniversary. We invite you to visit our website to learn more about our work www.livingtreecommunity.com We also suggest that you visit our YouTube channel.
We are located in Berkeley, California one of the world's great centers of learning. Over 25 Nobel Prize winners have taught here.
Jesse Schwartz, PhD
President
Living Tree Community Foods

Want to help promote
our work? Send
this Newsletter to your friends.
To place
an order please go
to our web site.
Disclaimer: The entire contents of this website are based upon the opinions of Living Tree Community Foods, unless otherwise noted. Individual articles are based upon the opinions of the respective author, who retains copyright as marked. The information on this website is not intended to replace a one-on-one relationship with a qualified health care professional and is not intended as medical advice. Living Tree Community Foods encourages you to make your own health care decisions based upon your research and in partnership with a qualified health care professional.