Newsletter 11.06.19
Newsletter November 6, 2019
Video: Green Drinks for Vitality and Aliveness
Dear brothers and sisters,
In 1960 Dr.H.E. Kirschner published his path breaking, "Natures Healing Grasses". It extolls the benefits of green drinks of parsley, watercress, celery, and alfalfa as well as common wild plants, found everywhere, like dandelion, malva, filaree and lambs quarters. The book opens with a magnificent photo of the author, vitally alive at age 82.
Forty years later Victoria Boutenko took up where he left off and tirelessly extolled the benefits of green drinks. Today, they are an invaluable part of our heritage from the raw food movement.
We invite you, brothers and sisters, to put a couple cups of spring water into a blender and add parsley, lettuce, kale, chard and celery. Don't forget to toss in a few cloves of garlic, a slice of fresh ginger and a chunk of turmeric root.
The vitality of being is yours to discover with a green drink at breakfast and again at dinner. This, in addition to other alive foods, of course.
Please watch the video.
Your comments are much appreciated.

Jesse Schwartz PhD
President
Living Tree Community Foods
The Myth That Diabetes Is Incurable
Recipe: Vegan Pecan Pie Bars
These Vegan Pecan Pie Bars are a delicious and healthy treat which are also completely gluten-free and grain-free!
Ingredients
Almond cookie crust
2 cups almond flour
1/3 cup cornstarch
1/4 cup coconut oil, melted
1/4 cup brown rice syrup
1 tsp vanilla extract
Pecan pie topping
1/3 cup coconut oil
2 tbsp maple syrup
1/2 cup coconut sugar
1/2 tsp salt
1/2 tsp vanilla extract
2 cups pecans, chopped
Alive, Organic Bonus Program – Organic Nuts and Free Shipping
---
New! Items For November
Olive oil aficionados! This is the moment you've been waiting for all year!
Olio nuovo is here! The first expression of the olive harvest!The first pressing! The ultra-green first bottling of the new crop! Skimmed from the vat before the sediment has settled,
olio nuovo has a creamy texture and heightened notes of fruit, grass and pepper.
Olio nuovo is a fleeting ritual, best savored within a few weeks of its release.
Gathered by native people in the rain forests of Amazonia. The Brazil nut tree is enormous, reaching a height of 100 to 150 feet or more and can live a life of 500 to 800 years!
Brazil nuts are a concentrated dietary source of selenium, a trace element your body needs for proper functioning.
Ziziphus jujuba Chinese date apples are here! Experience their refreshingly pleasant flavor. They've been cultivated in China for more than 4,000 years. Jujubes are red outside with a crispy texture, edible skin, and a sweet-tart flavor. Grown for you by Judith Redmond with Full Belly Farms, an outstanding family farmer here in California.
Jujuberries contain a wide array of nutrients, including magnesium, potassium, copper, niacin, calcium, manganese, phosphorus, and iron. They contain 20 times more vitamin C than any citrus fruit, strengthening the immune system and fighting infections, which may be why they've been used medicinally for millennia in many cultures, as a tea for sore throat, for example.
As you know we've been out of alive, organic macadamias all year.We were getting them from Hawaii but they've become unavailable. We've found a source in Guatemala. Growing in a different clime and soil, their flavor, naturally enough, differs from their Hawaiian counterparts. To some tastes, the Guatemalan variety is a more nutty and earthy.
Created from hazelnuts grown by Oregon family farmers and from almonds grown by California family farmers.
November Victory Garden Sale
10% off this month's featured items (Remember, if you buy 3 or more of any Living Tree manufactured product, you get an additional 10% off!)

We produced this bar for those connoisseurs who crave the clean, pure taste of alive, dark chocolate, undiluted with fillers or overwhelmed by sweeteners. 81% cacao made from cacao beans of exceptional quality from Bali. This alive chocolate is brimming with anti-oxidants and nutrients. Handcrafted with you in mind. Made in Berkeley, California. John Muir, Martin Luther King and Steve Wozniak walked the streets; 22 Noble Prize winners have taught here.

Our Vanilla Innovation is handcrafted in Berkeley, California, a wellspring of the human spirit. In Berkeley the portals of cognition reveal continents of insight each day. Twenty-five Nobel Prize winners have taught here. PerhapsVanilla Innovation will inspire and empower you to restore and heal the nation.

Cashews and Macadamia Nuts make for a profoundly rich and creamy combination. We've add alive, organic honey for wonderment and a pinch of Royal Himalayan Pink Crystal Salt to heighten the flavor.
Stop Bagging Your Leaves and Make Compost Instead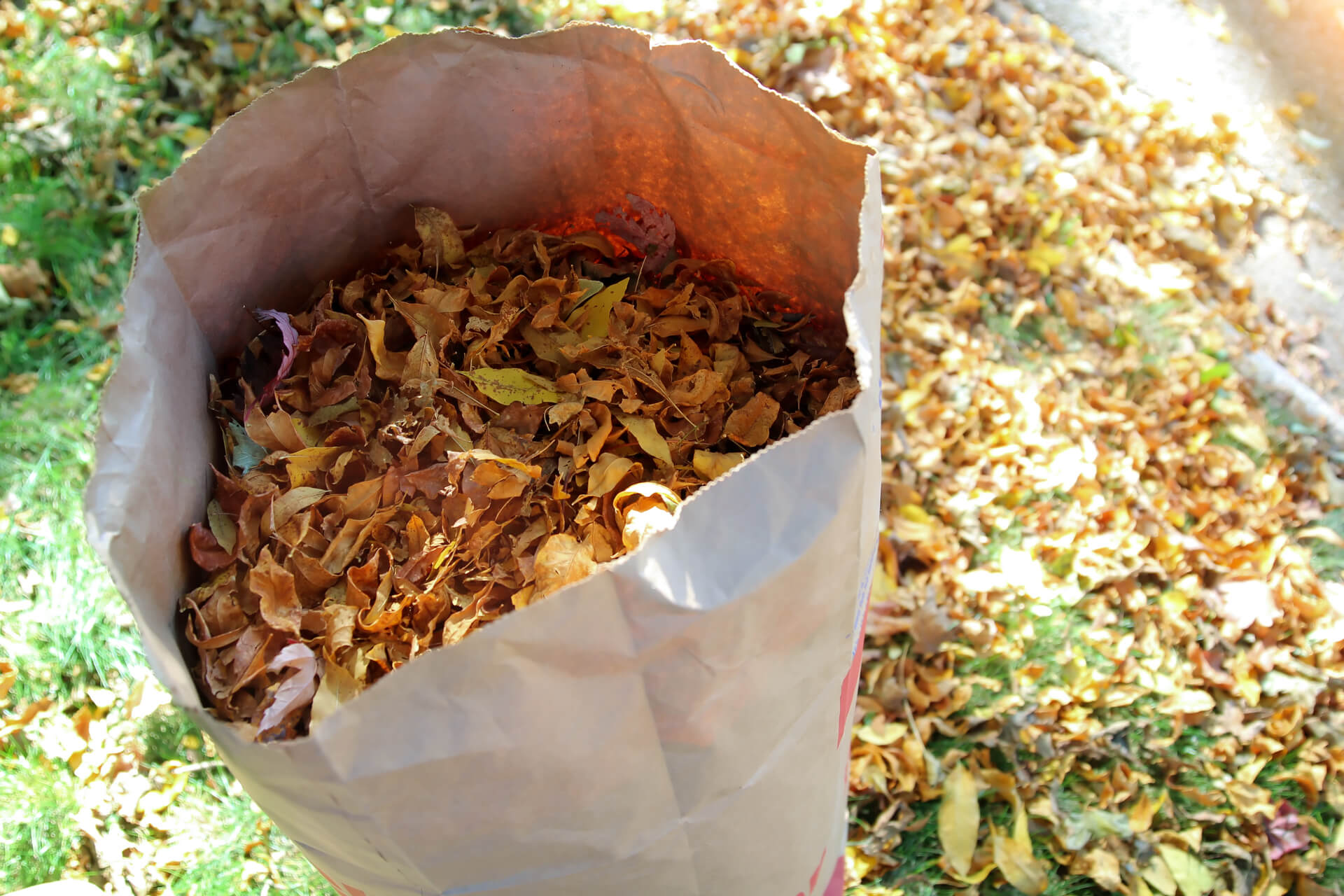 (Mercola) Every fall, a significant number of dutiful homeowners get out their rakes, gather leaves into piles and pack them into giant bags to be hauled off to landfills. This yard waste may seem like an innocuous addition to the waste that's added to U.S. landfills each year, but it quickly adds up.
Yard trimmings, which include grass, leaves, and tree and brush trimmings, accounted for 34.7 million tons of municipal solid waste (MSW) in 2015, which is 13.3% of total MSW.1 Some of these yard trimmings ended up being composted via state and municipal programs, but 10.8 million tons of yard trimmings still ended up in landfills that year, comprising 7.8% of MSW added to landfills.
Not only do leaves add to the high volume of waste already being sent to landfills, but when they break down, they release damaging methane gas into the environment. "The worst thing you can do is put (leaves) in bags and send them to landfills," David Mizejewski, a naturalist at the National Wildlife Federation (NWF), told USA Today.
Leaves Are a Perfect Fertilizer
Fallen leaves act as a natural mulch that will break down and fertilize the soil while helping to keep weeds in check. While it's true that a thick layer of leaves can smother your lawn, this is easily remedied by running over them with your lawn mower. If there are a lot of leaves, it may take several passes with your mower to get them to a small enough size, such that the shredded bits fall between the blades of grass.
Permaculture Garden Produces 7000 Pounds of Organic Food Per Year on a Tenth of an Acre
(Return to Now) Fifteen minutes from downtown Los Angeles, just 100 feet away from a major freeway, a small city lot was transformed into a mini paradise.
A fifth acre lot, minus the house, garage and driveway, the family has converted the remaining tenth of an acre into a tiny food forest that produces 7000 pounds of food per year with no synthetic fertilizers.
What's the secret to their abundance? Permaculture methods that mimic Mother Nature to create nutrient-and-bacteria-rich soil.
Conventional agriculture methods strip nutrients from the soil until the land becomes barren and desertified.
Permaculture not only does not strip the soil, it regenerates it, says permaculture guru Toby Hemenway.
When Jules Dervaes moved to his Pasadena home in the 1985, there was no soil, only adobe-like clay.
Opportunities at Living Tree Community Foods
We Welcome Investors
The U.S. organic market in 2018 broke through the $50 billion mark for the first time, with sales hitting a record $52.5 billion, up 6.3 percent from the previous year, according to the 2019 Organic Industry Survey released by the Organic Trade Association.
Characteristics that are identified with organic, such as clean, transparent, fresh and sustainable helped boost organic sales to unprecedented levels, according to the survey.
New records were made in both the organic food market and the organic non-food market. Organic food sales reached $47.9 billion, for an increase of 5.9 percent. Sales of organic non-food products jumped by 10.6 percent to $4.6 billion. The growth rate for organic continued to easily outpace the general market: in 2018, total food sales in the U.S. edged up just 2.3 percent while total non-food sales rose 3.7 percent.
Almost 6 percent (5.7%) of the food sold in this country is now organic. Today's consumers can find organic products – food and non-food items — in every aisle of their grocery stores. They can choose organic in their favorite big box store, their club warehouse store, even in their neighborhood convenience store, and increasingly on the internet. Organic is no longer a niche market.
Thanks to your kind support, we too are growing. We wish to hire more teamworkers and to purchase tools and equipment. We are seeking long term, stable capital. If taking a strategic position in the organic food industry appeals to you, let's talk!
Jesse Schwartz, PhD
President
Living Tree Community Foods
---
Consider An Alive, Organic Internship
This is for someone interested in building a career in the organic food industry. We offer a well-rounded program of training in sales and marketing of organic foods as well as manufacturing of organic nut butters, oils and chocolates.
We take pride in supporting family farmers and your internship will include visits to outstanding organic farms.
At Living Tree Community Foods we manufacture organic nut butters, oils and chocolates. We are an ethical business and treat our colleagues and clients with kindness and respect. We are celebrating our 40th anniversary. We invite you to visit our website to learn more about our work www.livingtreecommunity.com We also suggest that you visit our YouTube channel.
We are located in Berkeley, California one of the world's great centers of learning. Over 25 Nobel Prize winners have taught here.
Jesse Schwartz, PhD
President
Living Tree Community Foods

Want to help promote
our work? Send
this Newsletter to your friends.
To place
an order please go
to our web site.
Disclaimer: The entire contents of this website are based upon the opinions of Living Tree Community Foods, unless otherwise noted. Individual articles are based upon the opinions of the respective author, who retains copyright as marked. The information on this website is not intended to replace a one-on-one relationship with a qualified health care professional and is not intended as medical advice. Living Tree Community Foods encourages you to make your own health care decisions based upon your research and in partnership with a qualified health care professional.