Newsletter 09.18.19
Video: Intermittent Fasting and Your Good Health
Dear brothers and sisters,
Intermittent fasting is a royal road to health.It can help reduce your risk of chronic diseases like Type 2 diabetes, heart disease and cancer.
Moreover, it is a gateway for your body to repair and rejuvenate itself.
Instead of "three squares" every day why not consider skipping breakfast; eat lunch and dinner within eight hours, say at 12noon and 7pm, and make sure you stop eating three hours before you go to sleep.This might might a real difference but please bear in mind that fasting is not for everyone
Please watch the video. We want to hear from you!
Jesse Schwartz PhD
President
Living Tree Community Foods
Back to School with Alive, Organic Almond Butter
Created from almonds grown by a California farming family of five generations.
Was $22.99/jar
Now 19.99/jar
Sale ends September 25th
Video: Are You Familiar With These 4 Large studies On Diet And Health? What Did They Conclude?
Recipe: 5 Ingredient Healthy Ferrero Rocher Truffles
Many people think that eating healthy and wholesome food is only to do with looking good and being at a good weight. But for me it is to do with feeling good on the inside and eating food that nourish the body. Making delicious desserts that taste just as good as junk food but that make you also feel good is amazing.
These Ferrero Rocher truffles are full of raw cacao, good fats and no sugar. They're a healthy and indulgent treat with all the flavour and texture of the traditional Ferrero Rocher Truffles without all the processed ingredients and refined sugars.
Ingredients
150 grams or 2/3 cup roasted hazelnuts
2 tablespoons raw cacao powder
1 teaspoon of vanilla extract
1/8 teaspoon sea salt
3 tablespoons maple syrup
chopped hazelnuts (to garnish)
Instructions
1. Add the hazelnuts into a food processor (keep aside 18 hazelnuts for the center) and blend until chopped into fine pieces.
2. Add cacao, vanilla and salt and blend again.
Alive, Organic Bonus Program – Organic Nuts and Free Shipping
---
New! Items For September
As you know we've been out of alive, organic macadamias all year.We were getting them from Hawaii but they've become unavailable. We've found a source in Guatemala. Growing in a different clime and soil, their flavor, naturally enough, differs from their Hawaiian counterparts. To some tastes, the Guatemalan variety is a more nutty and earthy.
These raisins are grown by Joe Soghomonian and his magnificent daughter Natalie, storied grape growers of California.

Imagine these in school lunches!

Imagine them as a snack after jogging!
We suggest that you consider adding honeycomb to your emergency preparedness kit. It has a shelf life of years.
For culinary adventurers who demand the ultimate in aliveness. An elegant natural confection. We are delighted to say that Absolut Honey is back. This is honeycomb filled with honey just as the bees made it. A single cell of honeycomb is filled with the concentrated nectar of innumerable flowers. What could be more alive? Honeycomb is completely edible. Many aver that honey tastes especially alive when eaten straight from the comb. It is chewy, pleasantly sweet,fresh and vital.
Halves and pieces.
As you know we've been out of alive, organic macadamias all year. We were getting them from Hawaii but they've become unavailable. We've found a source in Guatemala. Growing in a different clime and soil, their flavor, naturally enough, differs from their Hawaiian counterparts. To some tastes, the Guatemalan variety is a more nutty and earthy.
Macadamia nuts contain a significant level of protein, comprising essential and non-essential amino acids.
Created from hazelnuts grown by Oregon family farmers and from almonds grown by California family farmers.
We are proud to offer "Fluffy Fresh" California Bee Pollen, gathered and hand cleaned by fourth generation family beekeepers exclusively from their own hives in sunny Northern California.
This bee pollen is 100% natural – never artificially processed, preserved or dried. The floral sources include a variety of wildflowers, trees, berries, and grasses. Once collected and cleaned to ensure purity, the pollen is immediately frozen to preserve maximum nutritional value.
We've put our popular alive, organic walnut butter into a 16ounce jar. This means a savings to you.We make it by slicing raw walnuts into a luxurious spread then seasoning it with a little Royal Himalayan Pink Crystal Salt. Try it on apple slices or carrot sticks, with some raisins and honey drizzled on top.
We've renamed our Tumeric Butter- Tumeric and Honey
because it is a winning combination. We urge you to research what people are saying about the benefits of turmeric and honey.
We have added raisins, sesame and spices to bring you a delightful spreadable.
September Victory Garden Sale
10% off this month's featured items (Remember, if you buy 3 or more of any Living Tree manufactured product, you get an additional 10% off!)

Tahini breaks out as a Mainstream Ingredient, as consumers look for more unique foods to try. Use it in alive pies, yogurt bars and smoothies. Think of tahini date cookies; combine with cooked chickpeas for hummus, combine with honey for halva.
Made from alive, organic sesame seeds grown by Mexican family farmers. We make our tahini slowly, over several days; we slice, we do not grind.

This Cashew Butter is sweet and creamy. It's made from Organic Cashews and our raw Organic Almond Oil. It's perfect with when paired with cucumbers, celery or even peppers. It's also a great topping for fruits and desserts. What a delightful way to add some variety to your lunches!

Hemp Heart Butter is one of nature's richest sources of complete protein (35%) and Omega-3 and Omega-6 Essential Fatty Acids (40%).
Hemp hearts offer a high concentration of omega 6 and omega 3 in a ration of about 3:1. This exceeds the ratio recommended by health authorities and compensates in part for omega-3 deficiencies in the rest of our diet.
Opportunities at Living Tree Community Foods
We Welcome Investors
The U.S. organic market in 2018 broke through the $50 billion mark for the first time, with sales hitting a record $52.5 billion, up 6.3 percent from the previous year, according to the 2019 Organic Industry Survey released by the Organic Trade Association.
Characteristics that are identified with organic, such as clean, transparent, fresh and sustainable helped boost organic sales to unprecedented levels, according to the survey.
New records were made in both the organic food market and the organic non-food market. Organic food sales reached $47.9 billion, for an increase of 5.9 percent. Sales of organic non-food products jumped by 10.6 percent to $4.6 billion. The growth rate for organic continued to easily outpace the general market: in 2018, total food sales in the U.S. edged up just 2.3 percent while total non-food sales rose 3.7 percent.
Almost 6 percent (5.7%) of the food sold in this country is now organic. Today's consumers can find organic products – food and non-food items — in every aisle of their grocery stores. They can choose organic in their favorite big box store, their club warehouse store, even in their neighborhood convenience store, and increasingly on the internet. Organic is no longer a niche market.
Thanks to your kind support, we too are growing. We wish to hire more teamworkers and to purchase tools and equipment. We are seeking long term, stable capital. If taking a strategic position in the organic food industry appeals to you, let's talk!
Jesse Schwartz, PhD
President
Living Tree Community Foods
---
Consider An Alive, Organic Internship
This is for someone interested in building a career in the organic food industry. We offer a well-rounded program of training in sales and marketing of organic foods as well as manufacturing of organic nut butters, oils and chocolates.
We take pride in supporting family farmers and your internship will include visits to outstanding organic farms.
At Living Tree Community Foods we manufacture organic nut butters, oils and chocolates. We are an ethical business and treat our colleagues and clients with kindness and respect. We are celebrating our 40th anniversary. We invite you to visit our website to learn more about our work www.livingtreecommunity.com We also suggest that you visit our YouTube channel.
We are located in Berkeley, California one of the world's great centers of learning. Over 25 Nobel Prize winners have taught here.
Jesse Schwartz, PhD
President
Living Tree Community Foods
This Is Why So Many Americans Are Deathly Afraid Of Going To The Hospital…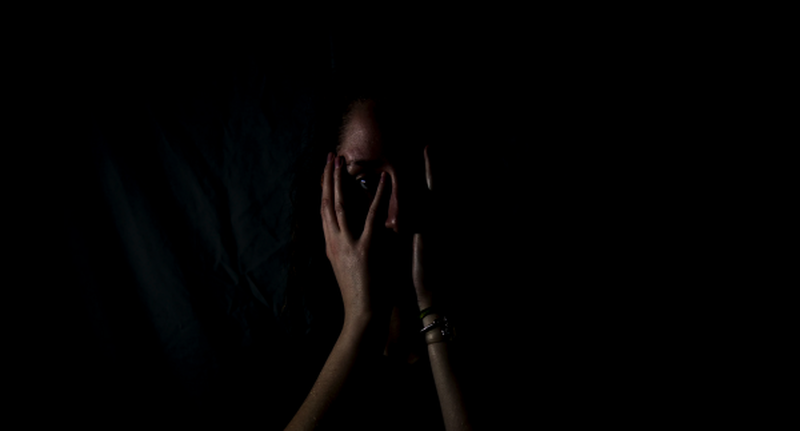 (Zero Hedge) What you are about to read in this article is likely to make you very angry. Once upon a time, the primary mission of our hospitals was to help people, but today they have become vicious financial predators. Many Americans try very hard to avoid visiting the hospital because of what it might cost, but if an emergency happens there is no choice.
They often get us when we are at our most vulnerable, and they never explain to us in advance how much their services will actually cost. And then eventually when the bills start arriving we discover that they have charged us 30 dollars for a single aspirin or "$2,000 for a $20 feeding tube". It is a giant scam, but they have been getting away with it for decades, and so they just keep on doing it. And many hospitals go after those that are not able to pay their ridiculous bills extremely aggressively. Just consider the following example which comes to us from USA Today…
Heather Waldron and John Hawley are losing their four-bedroom house in the hills above Blacksburg, Virginia. A teenage daughter, one of their five children, sold her clothes for spending money. They worried about paying the electric bill. Financial disaster, they said, contributed to their divorce, finalized in April.
Their money problems began when the University of Virginia Health System pursued the couple with a lawsuit and a lien on their home to recoup $164,000 in charges for Waldron's emergency surgery in 2017.
Biodynamic vs. Organic Farming Practices | Volunteer Gardener

Want to help promote
our work? Send
this Newsletter to your friends.
To place
an order please go
to our web site.
Disclaimer: The entire contents of this website are based upon the opinions of Living Tree Community Foods, unless otherwise noted. Individual articles are based upon the opinions of the respective author, who retains copyright as marked. The information on this website is not intended to replace a one-on-one relationship with a qualified health care professional and is not intended as medical advice. Living Tree Community Foods encourages you to make your own health care decisions based upon your research and in partnership with a qualified health care professional.