Newsletter 07.30.18
Newsletter July 30, 2018:
Feature: Petri Dish "Meat"
Dear brothers and sisters,
Ronnie Cummins with the Organic Consumers Association tells us,"Industrialized farming is responsible for a large share of today's air pollution, water pollution, deforestation, rising carbon emissions and the depletion, erosion and poisoning of soils."
Moreover factory farming is responsible for the raising of animals in unspeakably atrocious conditions. There is no precedent in history for "contained animal feeding operations" where animals are crowded together in filth and fetid air.
There are those who propose that the growing of meat in laboratories would be a solution. We believe this is woefully misguided. In our opinion, anyone who believes that genetically engineered "meat" grown in sea of chemicals will do them wonders is laboring under a delusion.
We feel privileged to present to you a magnificent article by Dr. Mercola on artificial meat. He is a tireless champion of your good health and nutrition. We invite you to visit his website.
We also want to call to your attention to these two fine articles:-
Ditching Nature in Favor of Fake Food Is Not the Solution to Destructive Factory Farming
Impossible Burger and the Road to Consumer Distrust
Please accept our best wishes to you and family for a healthful and vibrantly alive midsummer,
Jesse Schwartz PhD
President
Living Tree Community Foods
Ditching Nature in Favor of Fake Food Is Not the Solution to Destructive Factory Farming
by Dr. Mercola

Industrial agriculture is one of the most unsustainable practices of modern civilization. The "bigger is better" food system has reached a point where its real costs have become readily apparent. Like water running down an open drain, the earth's natural resources are disappearing quickly, as industrialized farming drives air pollution, water pollution, deforestation, rising carbon emissions and the depletion, erosion and poisoning of soils.
The long-term answer, however, lies in the transition to sustainable, regenerative, chemical-free farming practices, not in the creation of food manufacturing techniques that replace farms with chemistry labs, which is the "environmentally friendly" alternative envisioned by biotech startups and its chemists.
The conventional meat industry in particular has been shown to have a deleterious influence on our environment and climate, giving rise to a number of efforts to bring animal replacement products to market. Impossible Foods and its meatless, "bleeding" burger2,3,4,5 is one among several such inventions, and it's a perfect example of an answer that may well create more hazards than it solves.
Meatless 'Bleeding' Burger — Epitome of Fake Food
Contrary to lab grown meat,6 the meat substitute created by Impossible Foods contains a mix of wheat, coconut oil, potatoes and "heme," the latter of which is derived from genetically engineered (GE) yeast. Impossible Foods was founded in 2011 by Pat Brown, a Stanford University chemist.
A primary ingredient in the Impossible Burger is GE soy leghemoglobin, which releases a heme-like protein when broken down. This protein is what gives the plant-based patty its meatlike look, taste and texture, and makes the patty "bleed" when cooked.
Recipe: Blueberry Cheesecake
by Master Live Food Chef Barbara Kessler of Rawfully Tempting
Alive, Organic Gluten-Free Recipe Contest
Dear people,
Think of Almond Flour, Black Cumin Flour and Pumpkin Seed Flour as a doorway to creativity. They are gluten free substitutes for wheat flour. Imagine the alive, organic cakes, cookies and pies you will make!
We invite you to submit a recipe along with a photo. Better yet do a video in the wonderment of your kitchen.
We offer a jar of alive, organic almond butter, a jar of tahini and a jar of cashew butter for each of the three most original submissions. Furthermore we'll publish your recipe in our newsletter to share with brothers and sisters everywhere.
Please send your recipe to jesse@livingtreecommunity.com
Imagine an almond flour, gluten-free chocolate cake. Alive and Organic of course!
Featured Item: John Muir Organic Trail Mix

We have created an organic mix of nuts, dried fruit, and edible seeds to honor John Muir, one of America's great prophets and seers.
The John Muir Trail in Yosemite National Park passes along a succession of alpine meadows watered by the Tuolumne River and bordered by mountain ranges. To walk on this majestic trail is to gain an intimation of what we can be.
A mixture of nuts, seeds, and dried fruit which may include: Organic almonds, organic cashews, organic walnuts, organic pecans, organic pumpkin seeds, organic sunflower seeds, organic sundried raisins, organic prunes, organic bananas, and organic coconut flakes.We have lightly dusted these dried fruits, nuts and seeds with organic cacao powder and organic carob powder for your enjoyment!
Alive, Organic Bonus Program – Heritage Olive Oil and Free Shipping
---
New! Items For August

One of the earliest cultivated plants. Black Cumin Seeds, Nigella Sativa, have been used for healing for thousands of years. Highly regarded by practitioners of Chinese traditional medicine and Ayurveda.Black cumin supports the entire body.
The flour lends itself to so many uses. Imagine combining with almond flour and pumpkin seed flour. What cookies and confections you will make!

Cashews and Hawaiian Macadamia Nuts make for a profoundly rich and creamy combination.
At first we were using sustainably grown Hawaiian macadamia nuts. We have switched over to organic macadamia nuts, henceforth Milk of Paradise is organic!

"Deliciousness itself," as Mark Twain said about cherimoya. For culinary adventurers who demand the ultimate in aliveness. An elegant natural confection. We are delighted to say that Absolut Honey is back. This is honeycomb filled with honey just as the bees made it. A single cell of honeycomb is filled with the concentrated nectar of innumerable flowers. What could be more alive?
The bees are cared for with loving devotion by Walt Broughton and his sons Abram, Luke and Jeb. Together they have in excess of ten decades of being with the bees.
Honeycomb is completely edible. Many aver that honey tastes especially alive when eaten straight from the comb. It is chewy, pleasantly sweet,fresh and vital. The wax cells of honeycomb are both edible and beneficial because they contain natural vitamin A as well as roughage. For an ecstatic taste spread on a slice of apple that has first been spread with a layer of tahini or almond butter. With cheeses, fruit, and edible flowers it is a gorgeous and delicious spread.
"Preppers" and "survivalists" please note:- the shelf life of honey is 4000 years.

A sonata with with high notes of floral and fruit.
Lehua Honey's rich, slightly floral taste and silky texture complement, but don't overwhelm, other flavors and ingredients, making it one of the most versatile of honeys in the world.
Lehua Honey is becoming one of the rarest on Earth. It is recognized for its unique quality, taste and connection to the islands of Hawaii. The Lehua is the official flower of Hawaii. It is sad that the Ohia Lehua tree is facing the threat of extinction.
Our Ohia Lehua Honey is gathered by a family devoted to beekeeping.
August Victory Garden Sale
10% off this month's featured items (Remember, if you buy 3 or more of any Living Tree manufactured product, you get an additional 10% off!)

Our pecans are grown on a family farm in Texas and blended with a little Pink Himalayan Salt. Try our Organic Pecan Butter straight on fresh crunchy vegetables. It's also delicious mixed with your favorite soup or finely shredded cabbage, zucchini and carrots. Use one tablespoon per serving.

This Cashew Butter is sweet and creamy. It's made from Organic Cashews and our raw Organic Almond Oil. It's perfect with when paired with cucumbers, celery or even peppers. It's also a great topping for fruits and desserts. What a delightful way to add some variety to your lunches!

For your delight we have slowly sliced organic sunflower seeds into a butter that goes well on apple slices as well as celery and carrot sticks. Try adding chopped raisins and dates too–what hor d'oevres you'll make!
Sunflowers dance in the sun; perhaps our newest creation will bring some of that gladness to your table. Sunflower seeds are rich in vitamin E, an antioxidant. They are also a wonderful source of tryptophan, an amino acid, as well as fiber and protein. Our Alive Chia Seed Oil is a bountiful source of omega-3 essential fatty acid, as well as protein and calcium. Honey and Royal Himalayan Pink Crystal Salt accentuate its flavor and preserve its freshness.
We Invite You to Consider an Internship
Brothers and sisters!
We invite you to join us in learning sales, marketing, production and product development. Help carry our message of alive and organic throughout the world. Learn to make nut butters, oils and chocolates. Consider this an opening and portal for those considering a career in the organic food industry. Moreover, you'll be in Berkeley, home to the world's greatest university. 22 Noble Prize winners have taught here.
Internships are for 12 weeks. For details send us an email at jesse@livingtreecommunity.com.
Like Fracking, Factory Farms Are Profitable and Ecologically Insane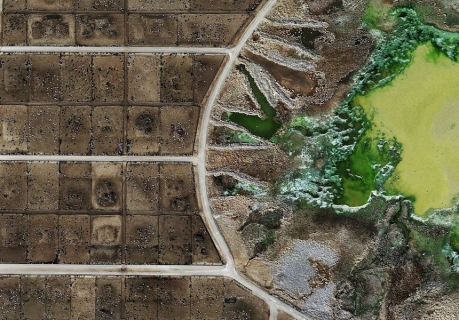 (In These TImes) In 2008, Cabot Oil and Gas started fracking operations in Dimock, Penn. It was around that time the community started noticing their water was turning brown and making people and animals sick. One woman's water well exploded. Fracking had come to town.
It's a familiar story in other rural communities—from Pennsylvania to Montana and Texas—where fracking has contaminated drinking water resources and emitted toxic air pollution associated with higher rates of asthma, birth defects and cancer.
But the story is similar in other communities where fracking or other extreme fossil fuel extraction isn't happening. Air and drinking water that's been dangerously polluted from industrial operations affect communities across Iowa, including the state's largest city, Des Moines. Polluting facilities are operating in Central Oregon, North Carolina, Wisconsin and Maryland. None of those places are fracking, but they are host to another environmental hazard facing rural communities: factory farms.
Like the fossil fuel cartel, this highly consolidated industry prioritizes profits at the cost of our environment. Factory farms are an industrial model for producing animals for food where thousands of cows, pigs or birds are raised in confinement in a small area. While farms can and do apply manure as a fertilizer to cropland, factory farms produce more manure than nearby fields can absorb, leading to runoff into surface waters and contaminants leaching into groundwater. And storing concentrated quantities of manure releases toxins like ammonia and hydrogen sulfide into the air, threatening nearby communities—and even leading to worker deaths. The nearly half a million dairy cows on factory farms in Tulare County, Calif., produce five times as much waste as the New York City metropolitan area and carries chemical additives and pathogens like E. coli, many of which are antibiotic resistant.
The Myth of Chemical Cure: How and why we Misunderstand Psychiatric Medicine

Want to help promote
our work? Send
this Newsletter to your friends.
To place
an order please go
to our web site.
Disclaimer: The entire contents of this website are based upon the opinions of Living Tree Community Foods, unless otherwise noted. Individual articles are based upon the opinions of the respective author, who retains copyright as marked. The information on this website is not intended to replace a one-on-one relationship with a qualified health care professional and is not intended as medical advice. Living Tree Community Foods encourages you to make your own health care decisions based upon your research and in partnership with a qualified health care professional.