Newsletter 05.13.20
Newsletter May 13, 2020
Video: Do- it- yourself Almond Milk with Blueberries, Strawberries, Peaches and Cherries
Dear brothers and sisters,
We are pleased to demonstrate how easy it is to make your own almond milk. But we haven't stopped there. We've added berries and fruits that have just appeared.
With this drink, brimming with aliveness, we affirm that one day, you with build here, an edible schoolyard for the human spirit.
May we all grow stronger and more vibrantly alive, despite the crisis,
Jesse Schwartz PhD
President
Living Tree Community Foods
Video: The Positive Health Effects From Supervised Water Fasts by Alan Goldhamer, D.C.
Featured Product: California Heritage Olive Oil (Extra Virgin) – High Polyphenol, Alive, Organic & Dry Farmed

"The health benefits of olive oil are 99 percent related to the presence of the phenolic compounds, not the oil itself," says Nasir Malik, research plant physiologist at the U.S. Agriculture Department's Agricultural Research Service.
This olive oil is very fresh and rich in antioxidants. It has a high available biophenol content : 605 ppm (parts per million) compared with 222 ppm for most extra virgin olive oils. In other words its biophenol content is 2.7 times the average. Very high phenolic content and excellent stability should provide long shelf life of over a year as well as beneficial health value. This olive oil has, along with its bitterness and pungency, mineral and green vegetable organoleptic characteristics.
We invite you to rejoice in its robust, sharp flavor. Those in the know will understand how its pungency enhances the flavors of food.
Recipe: The Best Vegan Cheesecake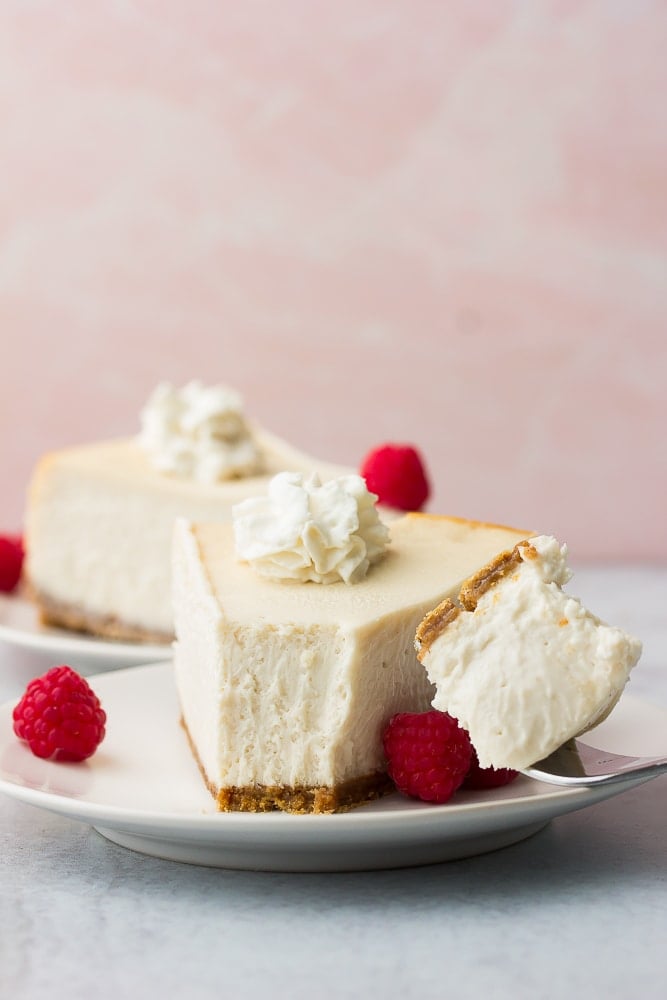 Learn how to make the best vegan cheesecake ever! No, really! This cheesecake is light, creamy and smooth with no dairy or nuts. Plus, it's easy to make and you don't need a high powered blender!
Ingredients
For the crust
1 1/2 cups vegan graham cracker crumbs*
5 tablespoons melted coconut oil, *or vegan butter
1/4 cup granulated sugar
For the filling
32 ounces (4 8-ounce packages) vegan cream cheese, *I used Tofutti brand
(1) 13.5 ounce can coconut cream
1 1/4 cups granulated sugar
4 tablespoons cornstarch
2 teaspoons pure vanilla extract
3 tablespoons lemon juice, from about 2 small lemons
Optional fresh strawberry sauce
1 1/2 cups fresh strawberries, hulled and sliced
1/4 cup granulated sugar
1 teaspoon lemon zest, from 1 small lemon
Walking Tour of Your Victory Garden Contest

Why not invite brothers and sisters throughout the world to join you on a tour of your victory garden?
We would love to rejoice with you in your tomato starts, lettuce, kale and beets and broccoli. Perhaps with Mozart, Brahms or Chopin playing in the background? Why not?!
We will award a gift certificate for $300 towards purchases of our foods for the most alive and cognizant video.
Contest ends Friday June 12th. Submit videos to jesse@livingtreecommunity.com
Alive, Organic Bonus Program – Organic Nuts and Free Shipping
---
New! Items For May
Polenta is a versatile form of ground corn that originated in Northern Italy.
In Italy, soft polenta is often a replacement for bread during a meal or instead of the pasta course, served with butter and cheese and possibly shaved truffles. Polenta is also served as a contorno (side dish) to regional dishes or eaten in cake form, layered with Parmigiano-Reggiano cheese and baked.
Flaxseeds are an excellent source of omega-3 essential fatty acids, a very good source of dietary fiber, vitamin B1, and copper, and they are a good source of the minerals magnesium, phosphorus, and selenium.
Sprinkle ground flaxseeds onto your hot or cold cereal
Add flaxseeds to your homemade muffin, cookie or bread recipe
Add to breakfast shakes and smoothies
Sprinkle over cooked veggies
Mix with yogurt, fruit, nuts and pumpkin seeds
These flakes are a favorite for adding savory flavor to soups, sauces, gravies, and prepared foods where umami flavor is needed.Yeast has been an ingredient for baking and fermentation for more than 3000 years.
Nutritional yeast is made from a single-celled organism of fungi called Saccharomyces Cerevisiae. In a controlled environment it is cultured, left to grow, then deactivated, harvested, washed and dried. The deactivation process prevents the yeast from being used as a leavening agent.
Nutritional yeast is a flavor enhancer that offers naturally occurring vitamins, minerals, and micro-nutrients. These large flakes are a bit spicier and have more yeast flavor than other nutritional yeast.
Imagine! Organic California almonds, grown by family farmers, covered with Fair Trade, organic Dark Chocolate. Just the thing for hiking the John Muir Trail or as a snack after gymnastics.
An elegant black date with a luxurious appearance. Your family and friends will be impressed with your sophistication.A triumph of California agronomy.
Delightfully rich and melodiously soft.
A marvel of California agriculture. Try this winter drear buster!
May Victory Garden Sale
10% off this month's featured items (Remember, if you buy 3 or more of any Living Tree manufactured product, you get an additional 10% off!)

We've renamed our Turmeric Butter- Turmeric and Honey because it is a winning combination. We urge you to research what people are saying about the benefits of turmeric and honey.
We have added raisins, sesame and spices to bring you a delightful spreadable.

Brazil Nuts are a concentrated dietary source of selenium, a trace element your body needs for proper functioning. Selenium boosts your immune system; it fights viral infections.
Brazil nuts are energy dense and highly nutritious.
Gathered by native people in the rain forests of Amazonia.

We've put our popular alive, organic walnut butter into a 16ounce jar. This means a savings to you.We make it by slicing raw walnuts into a luxurious spread then seasoning it with a little Royal Himalayan Pink Crystal Salt. Try it on apple slices or carrot sticks, with some raisins and honey drizzled on top.
Effective POTATO Growing Tips for Astounding Results by Simplify Gardening
Incredibly Abundant 1-Acre Permaculture Homestead Tour – Limestone Permaculture Farm Revisit by Happen Films

Want to help promote
our work? Send
this Newsletter to your friends.
To place
an order please go
to our web site.
Disclaimer: The entire contents of this website are based upon the opinions of Living Tree Community Foods, unless otherwise noted. Individual articles are based upon the opinions of the respective author, who retains copyright as marked. The information on this website is not intended to replace a one-on-one relationship with a qualified health care professional and is not intended as medical advice. Living Tree Community Foods encourages you to make your own health care decisions based upon your research and in partnership with a qualified health care professional.