Newsletter 05.13.19
Newsletter May 13, 2019
Video: How a Plant Food Diet and Fasting can Help You by Alan Goldhamer, D.C.
Dear brothers and sisters,
At Living Tree Community, we have always regarded fasting as the royal road to good health.
I, personally, fast every Monday to gather my energies for the rest of the week. There are many benefits, the most, to our mind, is giving one's digestion a rest, allowing it to cleanse and reset. It is also a fine way of keeping one's weight under control.
In this heavily armored, polluted world we would say that intermittent fasting is a necessity.
We urge you to consider carefully this magnificent video.
With good wishes for vibrant good health to you and family,
Jesse Schwartz PhD
President
Living Three Community Foods
Video: Cancer and the Cancer Industry, What You Are Not Being Told that You Need to Know
Announcing Our Walking Tour Video Contest
We invite you to give people a walking tour of your backyard garden. Yes! Show off results of your hard work. We want to see you rejoicing in those beds of lettuce. Go ahead and dance around your compost pile! Wax ecstatic amidst the parsley, broccoli and kale.
Send us a video!
We offer a gift certificate of $150 for the most empathetic video.
Contest ends May 24.
Send you videos to jesse@livingtreecommunity.com
Recipe: Make Fermented Ginger Carrots; A Sweet, Super Probiotic Food
Alive, Organic Bonus Program – Organic Nuts and Free Shipping
---
New! Items For May

These oats have more protein and healthy fats, and less carbohydrates than most other whole grains. This grain is high in beta-glucans, and contains more soluble fiber than any other grain.
Aside from making a hearty cooked breakfast cereal, rolled oats are a great addition to breads, or as a basis for energy bars and granola.

Sundried cashews have been transformed into a butter that retains its quintessential cashew flavor. Try it on apple slices, celery sticks or a wedge of persimmon.

These large organic cashews are alive and sun-dried. They are grown by family farmers in Bali. They are of outstanding quality.

These raisins are grown by Joe Soghomonian and his magnificent daughter Natalie, storied grape growers of California.
Imagine these in school lunches!
Imagine them as a snack after jogging!

We are pleased to offer you Boreal Dulse Flakes (Palmaria Palmata). The dulse is harvested by Grettir Hreinsson, a live food aficionado, in the pristine waters of a remote part of Iceland. Dehydrated below 83F.

Our Local Organic Black Beans are grown by an Elmira farmer and inventor. Although he prefers his privacy and is publicity-shy, his thoughts and discoveries can be accessed online, where he openly shares Appropriate Technology for Small and Subsistence Farms at http://www.efn.org/~itech/.
The website states that his designs are public domain, a gift to humanity, and encompass a wide spectrum of topics, from how to grow organic black beans in the valley, to solutions for weed control and pests, to instructions on how to build a wood dryer, grain huller, grain thresher, and winnower. He has been growing black beans for Hummingbird for so many years, we've lost count!

Coconut flour is a delicious, gluten-free and beneficial alternative to other flours.
It is high in fiber, protein and healthy fats and free from wheat and other grains. It is also low in sugar, digestible carbohydrates and calories. Plus, this flour has a low score on the glycemic index.
This makes it a favorite among Paleo dieters, gluten-free eaters — including those with celiac disease or a gluten sensitivity — those with digestive problems, anyone with a nut allergy, those with diabetes, vegetarians and just about everyone else in between.
In reality, coconut flour is not actually "flour" in the way we normally think of it. It contains zero grains and consists of 100 percent pure coconut meat.
May Victory Garden Sale
10% off this month's featured items (Remember, if you buy 3 or more of any Living Tree manufactured product, you get an additional 10% off!)

Our rich and exotic Brazil nuts will amaze you with their power-packed nutrients. The Brazil nut is the most potent known food source of Selenium, an immensely beneficial mineral found in the soil. Eating only one to two Brazil nuts per day can provide all of the selenium one needs!
We have recreated our Brazil Nut Butter to enhance the distinct flavor of the Brazil nut. Starting with our alive, organic and wildcrafted Brazil nuts, we have added sesame seeds, our unique sesame oil, Brazilian honey and a dash of Royal Himalayan Pink Crystal Salt.

Our Vanilla Innovation is handcrafted in Berkeley, California, a wellspring of the human spirit. In Berkeley the portals of cognition reveal continents of insight each day. Twenty-five Nobel Prize winners have taught here. Perhaps Vanilla Innovation will inspire and empower you to restore and heal the nation.

We produced this bar for those connoisseurs who crave the clean, pure taste of alive, dark chocolate, undiluted with fillers or overwhelmed by sweeteners. 81% cacao made from cacao beans of exceptional quality from Bali. This alive chocolate is brimming with anti-oxidants and nutrients. Handcrafted with you in mind. Made in Berkeley, California. John Muir, Martin Luther King and Steve Wozniak walked the streets; 22 Noble Prize winners have taught here.
We Welcome Investors

Demand for organic food is booming. Last year sales of organic products jumped 11% to more than $39 billion. Also, the number of US organic farmers and processors has grown by 250% since 2002, when the natural organic program began. Indeed, organic food production has more than tripled since that time.
Thanks to your kind support, we too are growing. We wish to hire more teamworkers and to purchase tools and equipment. We are seeking long term, stable capital. If taking a strategic position in the organic food industry appeals to you, let's talk!
Jesse Schwartz, PhD
President
Living Tree Community Foods
Is 5G Worth The Risks?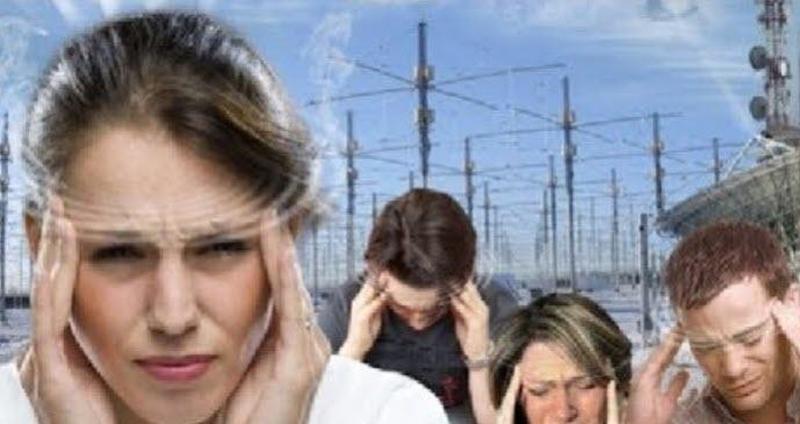 (Zero Hedge) In recent months there's been a lot of talk about 5G – the next generation of wireless technology. 5G is being touted as a necessary step to the 'internet of things' – a world in which our refrigerators alert us when we're low on milk, our baby's diapers tell us when they need to be changed, and Netflix is available everywhere, all the time.
But what we're not hearing is that evidence-based studies worldwide have clearly established the harmful effects of human exposure to pulsed radiofrequency radiation from cell towers, cell phones and other devices – and that 5G will make the problem exponentially worse.
Most people believe that the Federal Communications Commission (FCC) carefully assesses the health risks of these technologies before approving them. But in testimony taken by Senator Blumenthal of Connecticut, the FCC admitted it has not conducted any safety studies on 5G.
Telecom lobbyists assure us that guidelines already in place are adequate to protect the public. Those safety guidelines, however, are based on a 1996 study of how much a cell phone heated the head of an adult-sized plastic mannequin. This is problematic, for at least three reasons:
Superior Nutrition Heals and Animal Food Kills by Brian Clement, Ph.D.

Want to help promote
our work? Send
this Newsletter to your friends.
To place
an order please go
to our web site.
Disclaimer: The entire contents of this website are based upon the opinions of Living Tree Community Foods, unless otherwise noted. Individual articles are based upon the opinions of the respective author, who retains copyright as marked. The information on this website is not intended to replace a one-on-one relationship with a qualified health care professional and is not intended as medical advice. Living Tree Community Foods encourages you to make your own health care decisions based upon your research and in partnership with a qualified health care professional.