Newsletter 05.06.20
Newsletter May 6, 2020
Article: Ultraprocessed Food Makes You Vulnerable to COVID-19 by Dr. Mercola
Dear brothers and sisters,
Americans not only eat a preponderance of processed food, but 60 percent of it is ultra-processed — examples of ultra-processed foods include breakfast cereals, pizza, chicken nuggets, soda, chips and snacks, packaged baked goods, microwaveable frozen meals, instant soups and sauces and much more. They contain unnaturally high amounts of sugar, salt, processed industrial oils and unhealthy fats.
Excessive sugar consumption is especially destructive; it's a highway to obesity and diabetes.

Given the predominance of ultra processed foods, is it any wonder that almost 40% of Americans are obese and another 30% overweight. In our opinion, the pandemic needs to be understood in the context of the pandemic of cancer, the pandemic of heart disease, the pandemic of high blood pressure, the pandemic of diabetes, the pandemic of obesity, the pandemic of depression and the pandemic of suicide.All stem from a profound imbalance in the food we eat and our estrangement from nature, from one another and from ourselves.

We are pleased to present this article by Dr.Mercola on the relation of ultra processed foods to the pandemic. It is an outstanding contribution toward understanding the dynamic of the crisis,
Please accept our best wishes for vibrant good health to you and your family,

Jesse Schwartz PhD
President
Living Tree Community Foods
---
Ultraprocessed Food Makes You Vulnerable to COVID-19
by Dr. Mercola

As the world deals with the scope of the COVID-19 pandemic, scientific articles have zeroed in on who is most vulnerable to the virus. It appears those who are elderly, overweight and suffer from an underlying health condition like diabetes or high blood pressure are most at risk. But the consumption of ultraprocessed food is increasingly seen as a risk factor for contracting COVID-19, too.
Ultraprocessed foods increase the risk of conditions like obesity, cancer, Type 2 diabetes, cardiovascular disease and gallstones, which make you more vulnerable to illnesses like COVID-19. In fact, eating over four servings of ultraprocessed foods daily increased the risk of premature death by 62% in a 2019 study.1
When it comes to fighting off COVID-19, ultraprocessed foods pose another health danger: They compromise the gut microbiome, which has a crucial role in your body's immune response to infection and in maintaining overall health. Even before the virus that causes COVID-19 surfaced, ultraprocessed foods were a bad idea but during the current pandemic they are especially dangerous.
Beware of Ultraprocessed Foods
What are ultraprocessed foods, sometimes referred to as UPFs? According to the NOVA Food Classification system, designed by the Center for Epidemiological Studies in Health and Nutrition, they are:2
"[I]ndustrial formulations made entirely or mostly from substances extracted from foods (oils, fats, sugar, starch, and proteins), derived from food constituents (hydrogenated fats and modified starch), or synthesized in laboratories from food substrates or other organic sources (flavor enhancers, colors, and several food additives used to make the product hyper-palatable).
Manufacturing techniques include extrusion, moulding, and preprocessing by means of frying. Beverages may be ultra-processed."
Ultraprocessed foods, aggressively marketed by giant food producers for their profitable potential, constitute around 25% to 60% of daily energy intake in many countries, according to Science Daily. They include:3
"… packaged baked goods and snacks, fizzy drinks, sugary cereals, ready meals containing food additives, dehydrated vegetable soups, and reconstituted meat and fish products — often containing high levels of added sugar, fat, and/or salt, but lacking in vitamins and fiber."
Powerful Speech by Dr. Fuhrman: Food Addiction & Emotional Overeating
Featured Product: California Heritage Olive Oil (Extra Virgin) – High Polyphenol, Alive, Organic & Dry Farmed

"The health benefits of olive oil are 99 percent related to the presence of the phenolic compounds, not the oil itself," says Nasir Malik, research plant physiologist at the U.S. Agriculture Department's Agricultural Research Service.
This olive oil is very fresh and rich in antioxidants. It has a high available biophenol content : 605 ppm (parts per million) compared with 222 ppm for most extra virgin olive oils. In other words its biophenol content is 2.7 times the average. Very high phenolic content and excellent stability should provide long shelf life of over a year as well as beneficial health value. This olive oil has, along with its bitterness and pungency, mineral and green vegetable organoleptic characteristics.
We invite you to rejoice in its robust, sharp flavor. Those in the know will understand how its pungency enhances the flavors of food.
Recipe: Quick and Easy Avocado Pasta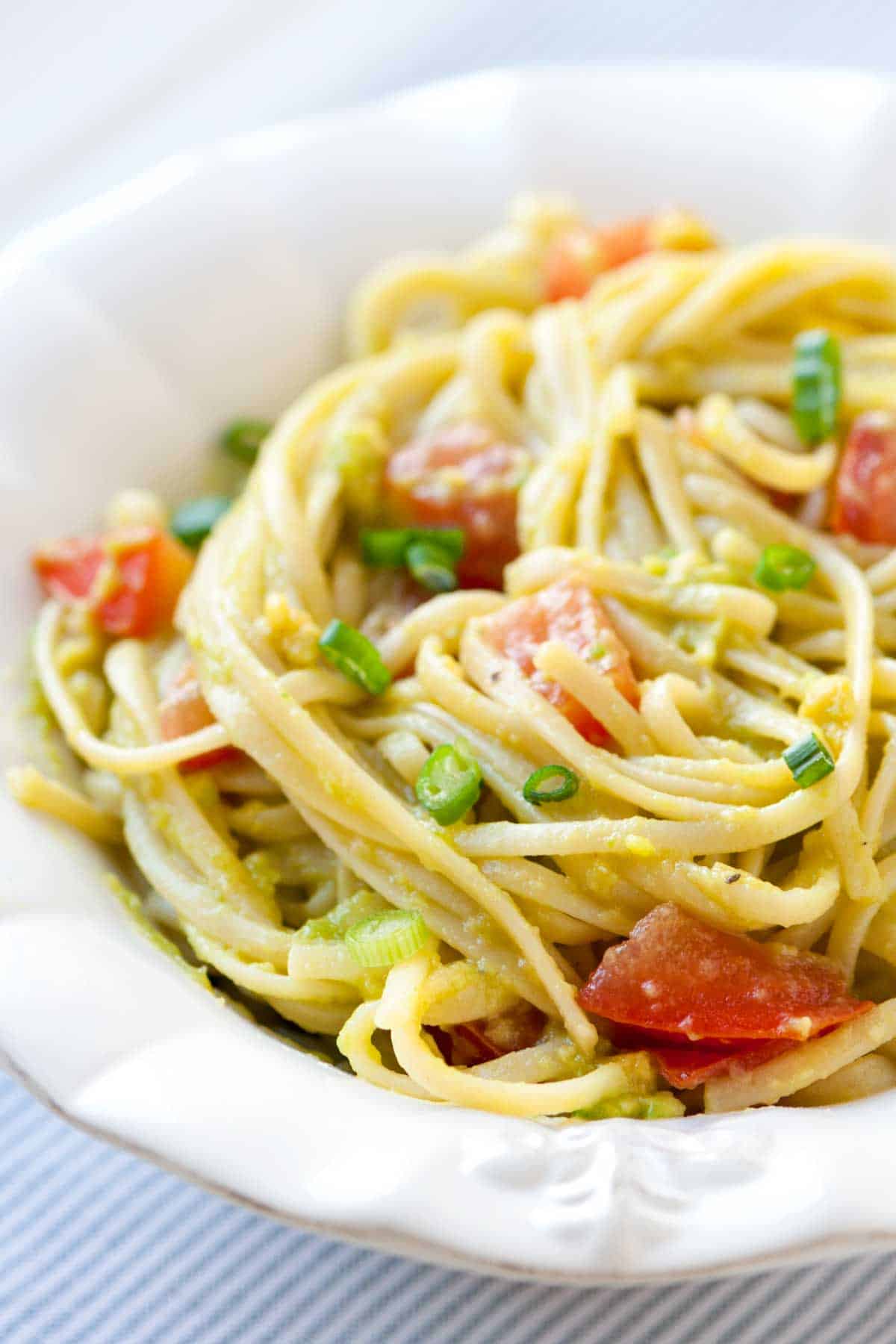 Avocado pasta is fast, fresh, and simple. The longest part of this recipe is cooking the pasta. The dairy-free avocado sauce is made in minutes. In the recipe, we call for grated garlic. We like to use a microplane grater. If you do not have one at home, mince the garlic very finely before adding to the sauce. For our tips on choosing avocados, see how we choose and store avocados.
Ingredients
8 ounces dry pasta
1 medium tomato, diced
1 green onion, finely sliced
1 large ripe avocado
1/4 teaspoon finely grated garlic
Juice from a quarter of a lemon
Salt and fresh ground pepper, to taste
Instructions
Bring a pot of salted water to the boil and cook pasta according to package directions. Once cooked, reserve 1/2 cup of hot pasta water then drain pasta.
Mash the avocado in a large bowl. Stir in the garlic and lemon juice then season with salt and pepper, to taste.
Letters From Dear Customers
Ever since I stumbled onto your almond butter (the live version) I am in LOVE with your products!! There is no almond butter ANYWHERE that compares with yours! I have bought other raw brands, but yours is so smooth and silky. Then I tried the Tahini…WOW! Same result. So smooth and silky it makes the best hummus!!! Thank you for your wonderful products that have enhanced my life greatly!!
Sincerely,
Andrea
Dear Friends at Living Tree Community,
I received my order today and I want to thank you very much for sending it. I am certain that everything will be delicious! I know people appreciate your work more than ever right now. For example, hypothetically speaking, if someone has the coronavirus and have found that eating solid food (for some strange reason!) makes it more difficult to breathe, that doesn't happen when one of your delicious nut butters is spread on a juicy apple. Importantly, at the same time, this enables that same individual to know that they are getting excellent, wonderful nutrition that will support their health. On behalf of any person that might notice that, I thank you very much.
Stay well,
All the best,
Elizabeth
Alive, Organic Bonus Program – Organic Nuts and Free Shipping
---
New! Items For May
Polenta is a versatile form of ground corn that originated in Northern Italy.
In Italy, soft polenta is often a replacement for bread during a meal or instead of the pasta course, served with butter and cheese and possibly shaved truffles. Polenta is also served as a contorno (side dish) to regional dishes or eaten in cake form, layered with Parmigiano-Reggiano cheese and baked.
Flaxseeds are an excellent source of omega-3 essential fatty acids, a very good source of dietary fiber, vitamin B1, and copper, and they are a good source of the minerals magnesium, phosphorus, and selenium.
Sprinkle ground flaxseeds onto your hot or cold cereal
Add flaxseeds to your homemade muffin, cookie or bread recipe
Add to breakfast shakes and smoothies
Sprinkle over cooked veggies
Mix with yogurt, fruit, nuts and pumpkin seeds
These flakes are a favorite for adding savory flavor to soups, sauces, gravies, and prepared foods where umami flavor is needed.Yeast has been an ingredient for baking and fermentation for more than 3000 years.
Nutritional yeast is made from a single-celled organism of fungi called Saccharomyces Cerevisiae. In a controlled environment it is cultured, left to grow, then deactivated, harvested, washed and dried. The deactivation process prevents the yeast from being used as a leavening agent.
Nutritional yeast is a flavor enhancer that offers naturally occurring vitamins, minerals, and micro-nutrients. These large flakes are a bit spicier and have more yeast flavor than other nutritional yeast.
Imagine! Organic California almonds, grown by family farmers, covered with Fair Trade, organic Dark Chocolate. Just the thing for hiking the John Muir Trail or as a snack after gymnastics.
An elegant black date with a luxurious appearance. Your family and friends will be impressed with your sophistication.A triumph of California agronomy.
Delightfully rich and melodiously soft.
A marvel of California agriculture. Try this winter drear buster!
May Victory Garden Sale
10% off this month's featured items (Remember, if you buy 3 or more of any Living Tree manufactured product, you get an additional 10% off!)

We've renamed our Turmeric Butter- Turmeric and Honey because it is a winning combination. We urge you to research what people are saying about the benefits of turmeric and honey.
We have added raisins, sesame and spices to bring you a delightful spreadable.

Brazil Nuts are a concentrated dietary source of selenium, a trace element your body needs for proper functioning. Selenium boosts your immune system; it fights viral infections.
Brazil nuts are energy dense and highly nutritious.
Gathered by native people in the rain forests of Amazonia.

We've put our popular alive, organic walnut butter into a 16ounce jar. This means a savings to you.We make it by slicing raw walnuts into a luxurious spread then seasoning it with a little Royal Himalayan Pink Crystal Salt. Try it on apple slices or carrot sticks, with some raisins and honey drizzled on top.
How to Grow Food WITHOUT Compost | Zero-Cost Solutions for Short-Term Vegetable Gardening Success by Huw Richards
What do a rancher and a vegan have in common? by Real Organic Project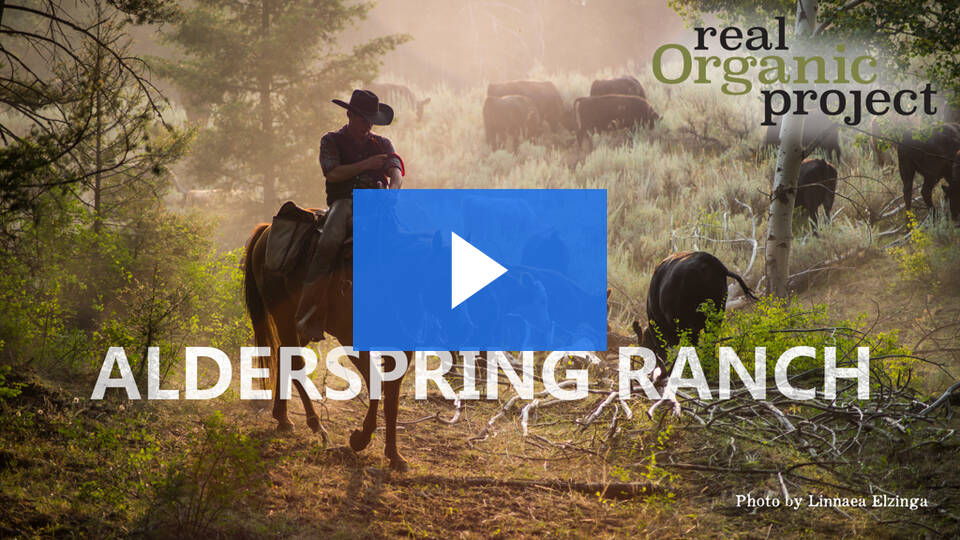 Want to help promote
our work? Send
this Newsletter to your friends.
To place
an order please go
to our web site.
Disclaimer: The entire contents of this website are based upon the opinions of Living Tree Community Foods, unless otherwise noted. Individual articles are based upon the opinions of the respective author, who retains copyright as marked. The information on this website is not intended to replace a one-on-one relationship with a qualified health care professional and is not intended as medical advice. Living Tree Community Foods encourages you to make your own health care decisions based upon your research and in partnership with a qualified health care professional.