Newsletter 04.01.20
Newsletter April 1, 2020
Video: 10 Things I Wish I'd Known Before Starting a New Vegetable Garden
Dear brothers and sisters,
The family farmers of this great land have come through for you. Thanks to them we have good stocks of almonds, walnuts, hazelnuts, pistachios, pecans, macadamias, pumpkin seeds and sunflower seeds. Alive and organic, of course!
Together, we will meet this challenge and go on to renew, regenerate and re-create ourselves and this American earth.

It is our privilege to be of service. We want you to know that we are here for you.
Spring is almost here. Get growing, America!
Your questions, comments and suggestions are appreciated.
Jesse Schwartz PhD
President
Living Tree Community Foods
Video: GMO's Promised Bigger Yields, More Drought-Resistant Crops, Better flavor, Better nutrition, Less Pesticide Consumption by Ocean Robbins
Recipe: Raw Carrot Beetroot Cake with Cashew Frosting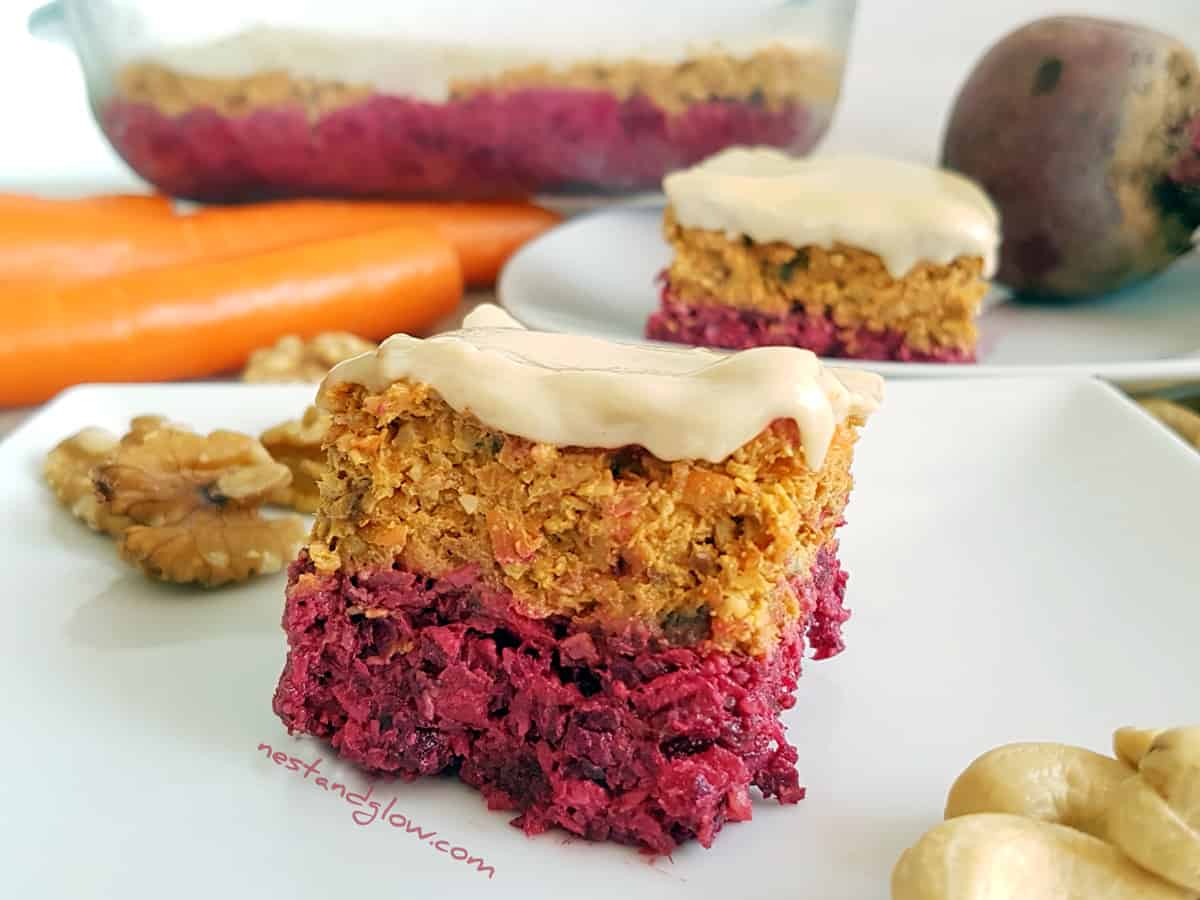 This healthy carrot and beetroot could not be more simple and foolproof to make. It doesn't just look good – it's also good for you and tastes great. Suitable for raw vegan, gluten-free, plant-based, paleo and general healthy diets.
Ingredients
CARROT BEETROOT BASE
3 cups / 450g grated Carrot
1 large Beetroot, grated
1 cup / 150g Walnuts
½ cup / 75g Raisins
1 cup / 100g Dates
2 cups / 120g shredded Coconut
1 tsp Cinnamon
1 tsp ground Ginger
½ tsp Nutmeg
a pinch of Salt
CASHEW VANILLA ICING
3/4 cup / 115 g Cashew nuts
2 tbsp Sweetener such as Maple syrup
1 tsp Vanilla
2 tbsp Coconut oil or Coconut butter, optional
a splash of Water for blending
A Letter From a Dear Customer
Dear Friends at Living Tree Community,
I received my order today and I want to thank you very much for sending it. I am certain that everything will be delicious! I know people appreciate your work more than ever right now. For example, hypothetically speaking, if someone has the coronavirus and have found that eating solid food (for some strange reason!) makes it more difficult to breathe, that doesn't happen when one of your delicious nut butters is spread on a juicy apple. Importantly, at the same time, this enables that same individual to know that they are getting excellent, wonderful nutrition that will support their health. On behalf of any person that might notice that, I thank you very much.
Stay well,
All the best,
Elizabeth
Alive, Organic Bonus Program – Organic Nuts and Free Shipping
---
New! Items For April
Imagine! Organic California almonds, grown by family farmers, covered with Fair Trade, organic Dark Chocolate. Just the thing for hiking the John Muir Trail or as a snack after gymnastics.
These flakes are a favorite for adding savory flavor to soups, sauces, gravies, and prepared foods where umami flavor is needed.
Yeast has been an ingredient for baking and fermentation for more than 3000 years.
Nutritional yeast is made from a single-celled organism of fungi called Saccharomyces Cerevisiae. In a controlled environment it is cultured, left to grow, then deactivated, harvested, washed and dried. The deactivation process prevents the yeast from being used as a leavening agent.
Nutritional yeast is a flavor enhancer that offers naturally occurring vitamins, minerals, and micro-nutrients. These large flakes are a bit spicier and have more yeast flavor than other nutritional yeast.
Retail Cost: $39.96 – Yours for: $34.99
Contains the following treasures:-
Medjool Dates – 1lb
Halawi Dates – 1lb
Black Abbada Dates – 1lb
Khadrawy Dates – 1lb
An elegant black date with a luxurious appearance. Your family and friends will be impressed with your sophistication.A triumph of California agronomy.
Delightfully rich and melodiously soft.
A marvel of California agriculture. Try this winter drear buster!
Green peas are believed to be a distant relative of the field pea that was native to the Middle East and Central Asia. Since prehistoric times, dried peas have been consumed and were prized by the ancient civilizations of Egypt, Greece, China and Rome.
Green split peas are not only tasty and simple to cook, but are also a good source of protein, iron and dietary fiber.
We have brought Organic Vanilla Powder back, despite its high price, as we have gotten so many inquiries. It is considered by some to be a culinary indispensable. It is made by pulverizing the whole dried beans to a fine powder. It is well suited to incorporation into liquid-sensitive mixtures, such as some icings and melted chocolate, where even a small amount of liquid could create a problem. In addition, the flavor of vanilla powder is more intense than that of most extracts and does not dissipate even with prolonged cooking. Vanilla powder will keep well, stored in an opaque, airtight container in a cool, dry place.
The Chemical Imbalance Myth and Antidepressant Harm
(Mercola) In the U.S., an estimated 17.3 million American adults (7.1% of the adult population), experienced at least one major depressive episode in 2017.1 The highest rates are reported among those aged between 18 and 25.2 However, not only is there evidence that depression is vastly overdiagnosed, but there's also evidence showing it's routinely mistreated.
With regard to overdiagnosis, one 2013 study3 found only 38.4% of participants with clinician-identified depression actually met the DSM-4 criteria for a major depressive episode, and only 14.3% of seniors 65 and older met the criteria.
As for treatment, the vast majority are prescribed antidepressant drugs, despite the fact there's virtually no evidence to suggest they provide meaningful help, and plenty of evidence showing the harms are greater than patients are being told.
According to a 2017 study,4 1 in 6 Americans between the ages of 18 and 85 were on psychiatric drugs, most of them antidepressants, and 84.3% reported long-term use (three years or more). Out of 242 million U.S. adults, 12% were found to have filled one or more prescriptions for an antidepressant, specifically, in 2013. Read more
5 Tips – How to Start Being Self-Sufficient in Vegetables by Huw Richards
Almond Butter Cake Contest

Dear brothers and sisters,
It seems to us that even in these times we have to go forward with vivacity. That's why we're inviting you to submit a recipe for an alive, organic almond butter cake. We ask that you prepare this in the form of a video. That's right! Demonstrate, step-by-step, how you go about your creation. Maybe include Mozart in the background!
We will award a gift certificate for $300 for the most alive, organic video.
Please send your submissions to jesse@livingtreecommunity.com
Contest ends April 15th.

Want to help promote
our work? Send
this Newsletter to your friends.
To place
an order please go
to our web site.
Disclaimer: The entire contents of this website are based upon the opinions of Living Tree Community Foods, unless otherwise noted. Individual articles are based upon the opinions of the respective author, who retains copyright as marked. The information on this website is not intended to replace a one-on-one relationship with a qualified health care professional and is not intended as medical advice. Living Tree Community Foods encourages you to make your own health care decisions based upon your research and in partnership with a qualified health care professional.