Newsletter 02.19.20
Newsletter February 19, 2019
Video: Sowing Seeds: Absolutely Everything You Need to Know by Grow Veg
Dear brothers and sisters,
Spring will soon be here.We urge you to get growing, America. Imagine! Your backyard, a bio-intensive vegetable garden.Your front yard, an heirloom apple orchard. If you live in an apartment, join a community garden.
There is so much help for you out there.You have only to ask.
Here's a magnificent video showing you just how to get started with sewing seeds. It's that time of year, brothers and sisters. It's time to sew your lettuce, spinach, kale and chard. And tomatoes – but of course! If you don't have a greenhouse or a cold frame, a west facing window will do. Set your seed trays in front of it and water daily.

Hug the earth, it will sustain you!
May we wish you and your family a springtime of good health, prosperity and success.
Jesse Schwartz PhD
President
Living Tree Community Foods
Video: How Dangerous Is A Cell Phone At My Head, In Pocket, On A Table, In Another Room, In Car, On Speaker
Recipe: Healthy No Bake Carrot Cake Breakfast Bars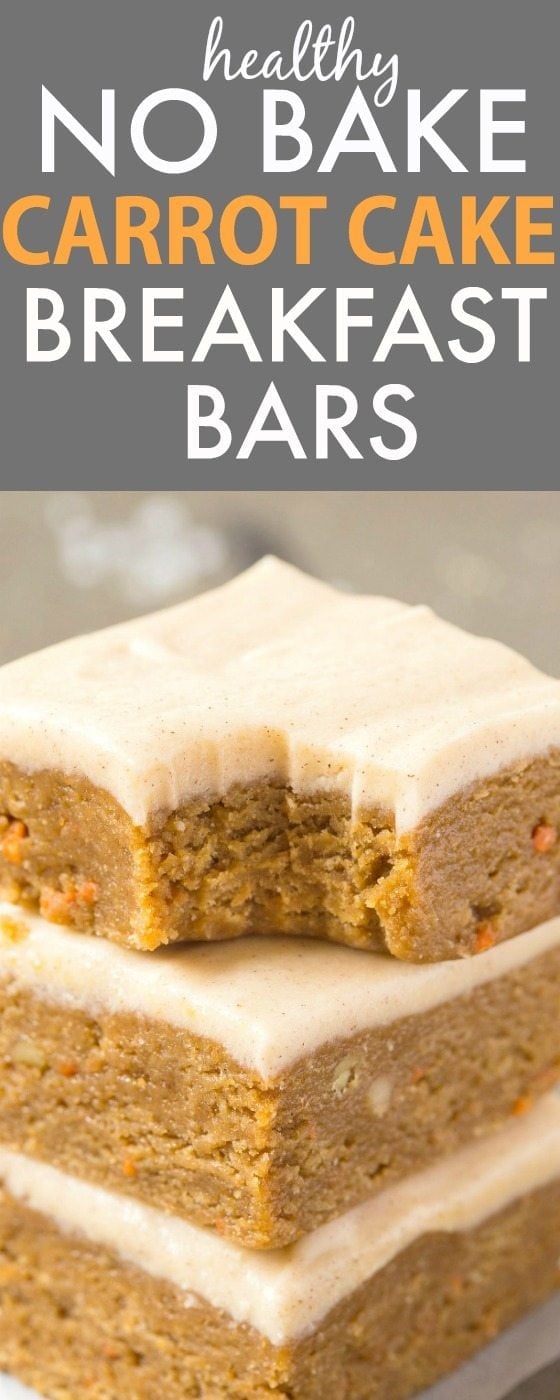 These healthy No Bake Carrot Cake Breakfast Bars are packed with protein and a well-rounded meal to kickstart your day! Thick, chewy and with a fudgy texture, these breakfast bars are naturally gluten free, vegan, dairy free, refined sugar free and come with a tested paleo and grain free option!
Ingredients
For the bars
3 cups gluten free oat flour OR 2 cup coconut flour (Paleo option)
1 cup vanilla protein powder (optional)
pinch sea salt
Cinnamon
1/4 cup granulated sweetener of choice
1/4 cup unsweetened applesauce OR carrot baby food
1/4 cup grated carrots
1/4 cup pure maple syrup (can sub for brown rice or honey if no diet restrictions)
1/2 cup drippy almond butter (can sub for any nut or seed butter)
pinch vanilla extract
1/2 cup + milk of choice*
Read more
Alive, Organic Bonus Program – Organic Nuts and Free Shipping
---
New! Items For February
Retail Cost: $39.96 – Yours for: $34.99

Contains the following treasures:-

Medjool Dates – 1lb
Halawi Dates – 1lb
Black Abbada Dates – 1lb
Khadrawy Dates – 1lb

An elegant black date with a luxurious appearance. Your family and friends will be impressed with your sophistication.A triumph of California agronomy.
Delightfully rich and melodiously soft.

A marvel of California agriculture. Try this winter drear buster!
Green peas are believed to be a distant relative of the field pea that was native to the Middle East and Central Asia. Since prehistoric times, dried peas have been consumed and were prized by the ancient civilizations of Egypt, Greece, China and Rome.

Green split peas are not only tasty and simple to cook, but are also a good source of protein, iron and dietary fiber.
We have brought Organic Vanilla Powder back, despite its high price, as we have gotten so many inquiries. It is considered by some to be a culinary indispensable. It is made by pulverizing the whole dried beans to a fine powder. It is well suited to incorporation into liquid-sensitive mixtures, such as some icings and melted chocolate, where even a small amount of liquid could create a problem. In addition, the flavor of vanilla powder is more intense than that of most extracts and does not dissipate even with prolonged cooking. Vanilla powder will keep well, stored in an opaque, airtight container in a cool, dry place.
Made from Hawaiian Macadamia nuts that have just arrived. We invite you to taste their aliveness in this outstanding nut butter.
We are delighted to say that our Hawaiian macadamia nuts are back. They are crisp, fresh and alive! Quality and flavor are superb. Macadamia nuts contain a significant level of protein, comprising essential and non-essential amino acids.
February Victory Garden Sale
10%-30% off this month's featured items (Remember, if you buy 3 or more of any Living Tree manufactured product, you get an additional 10% off!)

We've renamed our Turmeric Butter- Turmeric and Honey because it is a winning combination. We urge you to research what people are saying about the benefits of turmeric and honey. We have added raisins, sesame and spices to bring you a delightful spreadable.

Our Vanilla Innovation is handcrafted in Berkeley, California, a wellspring of the human spirit. In Berkeley the portals of cognition reveal continents of insight each day. Twenty-five Nobel Prize winners have taught here. PerhapsVanilla Innovation will inspire and empower you to restore and heal the nation.

We produced this bar for those connoisseurs who crave the clean, pure taste of alive, dark chocolate, undiluted with fillers or overwhelmed by sweeteners. 81% cacao made from cacao beans of exceptional quality from Bali. This alive chocolate is brimming with anti-oxidants and nutrients. Handcrafted with you in mind. Made in Berkeley, California. John Muir, Martin Luther King and Steve Wozniak walked the streets; 22 Noble Prize winners have taught here.
Film Reveals How Industrial Agriculture Destroys Soil
(Mercola) "The Need to Grow" highlights the shocking damage industrial agriculture is doing to our soil. The documentary, produced by Earth Conscious Films, follows three people who are fighting for change in our food system.
They include a 6-year-old activist petitioning Girl Scouts to get genetically modified ingredients out of its cookies; a farmer, biochemist and chef who is fighting to keep his land for regenerative urban farming; and an inventor from Montana who developed a Green Power House to accelerate the regeneration of soil using biochar.
The film starts out revealing some devastating facts about soil, including that 70% of our planet's soil has already been destroyed. And because nature takes an estimated 1,000 years to generate just 3 centimeters of topsoil, if this rate of soil degradation continues, Earth could run out of farmable soil in 60 years.1
These facts are worrisome. But they serve as an important wakeup call that immediate action must be taken to save our soil. Fortunately, as shown in the film, there are fast and effective solutions to regenerate our soil. But before we explore those solutions, let's first look at the root of the problem.
In the U.S., we're losing soil at 10 times the rate of which it takes to regenerate it. The main driver is industrial agriculture, which relies heavily on synthetic inputs and machinery that tills up the soil. The practice of tilling affects the soils' ability to hold water. It also turns soil carbon into atmospheric carbon dioxide, heating up the atmosphere, which in turn fuels the climate crisis.
Video: Women of Impact | How these Women Are Changing Farming
Opportunities at Living Tree Community Foods
Internship -Sales and Marketing
This is for someone interested in building a career in the organic food industry. The industry has grown enormously in the U.S. in recent decades.
Organic is now mainstream. Organic food sales in 2018 totaled nearly $48 billion, up from $8.5 billion in 2002. Two-thirds of shoppers have tried organic products. We offer a well-rounded program of training in sales and marketing of organic foods as well as manufacturing of organic nut butters, oils and chocolates.
We take pride in supporting family farmers and your internship will include visits to outstanding organic farms.
At Living Tree Community Foods we manufacture organic nut butters, oils and chocolates. We are an ethical business and treat our colleagues and clients with kindness and respect. We are celebrating our 40th anniversary. We invite you to visit our website to learn more about our work www.livingtreecommunity.com We also suggest that you visit our YouTube channel.
We are located in Berkeley, California one of the world's great centers of learning. Over 25 Nobel Prize winners have taught here.
Jesse Schwartz, PhD
President
Living Tree Community Foods
---
Bookkeeper
We are seeking a full charge bookkeeper. Someone with experience with Quickbooks, bank reconciliations, vendor 1099s, Excel and payroll. Someone who can take the initiative in financial analysis.
We offer flexible hours.
We are seeking a someone in wholehearted empathy with alive, organic food.
Jesse Schwartz, PhD
President
Living Tree Community Foods

Want to help promote
our work? Send
this Newsletter to your friends.
To place
an order please go
to our web site.
Disclaimer: The entire contents of this website are based upon the opinions of Living Tree Community Foods, unless otherwise noted. Individual articles are based upon the opinions of the respective author, who retains copyright as marked. The information on this website is not intended to replace a one-on-one relationship with a qualified health care professional and is not intended as medical advice. Living Tree Community Foods encourages you to make your own health care decisions based upon your research and in partnership with a qualified health care professional.