Newsletter 02.12.20
California Rising
Dear brothers and sisters,
Here is a letter from Dave Chapman with the Real Organic Project.It tells of his recent journey to California where he met with outstanding organic farmers. He then set out on a magical mystery tour of hydroponic food factories masquerading as organic farms.
What is at stake here is the future of organic food production in the face of the onslaught of corporate agriculture. The corporatists have developed an agronomy wherein fruits and vegetables are grown in chemical soup.They have persuaded leading certifiers to bring it under the "organic" label.
We invite you to watch the video with Dru Rivers, a magnificent family farmer and organic pioneer.
Ponder Jim Hurst's statement of why hydroponics can not be organic.
Rejoice in Amigo Bob Cantisano's ringing declaration that organic food must be grown in the soil.
Family farmers are standing up for what is vibrantly alive in American agriculture.
It is our privilege to support them.
Jesse Schwartz PhD
President
Living Tree Community Foods

An amazing thing happened after I finished giving my talk at EcoFarm last month.

Dru Rivers got up and called for people to speak out at the next CCOF board meeting.

I had just finished speaking on a panel with Anne Ross and Lisa Bunin in a workshop called, "How Can You Mend A Broken Organic Program?" Dru stood up at the microphone and announced that she would be showing up at the next CCOF board meeting. She would be calling for a change with CCOF's certification of hydroponics.

The room became very charged.

Dru is one of the early members of the California Certified Organic Farmers (CCOF), founded in 1973. She is one of the founders of EcoFarm, and continues as a board member. As a founding partner at Full Belly Farm, she is one of the most respected organic pioneers in America. Her gentle voice carries considerable weight in the room.

As of today, Dru has decided to postpone the planned protest and participate instead in an intensive session at the CCOF board meeting. Please join her.
Video: Maryn McKenna – Antibiotic Resistance Is The Greatest And Most Urgent Global Risk According to the Secretary – General of the United Nations
Recipe: Dark Chocolate Almond Butter Cups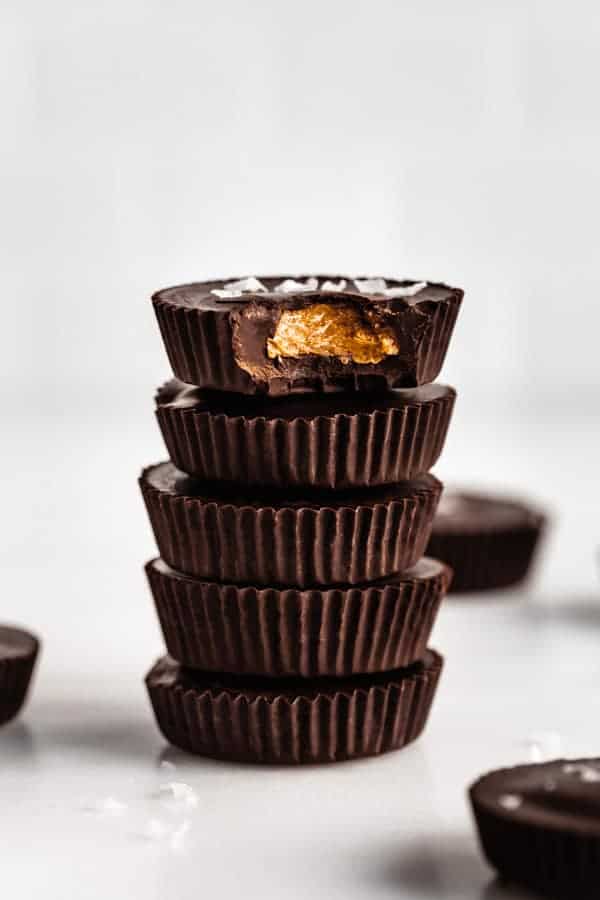 These Dark Chocolate Almond Butter Cups are totally delicious for a healthy and delicious treat!
Ingredients
14 oz 70% dark chocolate
2 tbsp coconut oil
1/2 cup almond butter
3 tbsp shredded coconut
1 tbsp maple syrup (optional if you like the filling sweeter)
1/4 tsp salt
Instructions
Line a muffin pan with muffin liners and set aside.
Melt the dark chocolate and coconut oil together in a double boiler or in the microwave. (if microwaving, do it in short increments to prevent burning.)
Alive, Organic Bonus Program – Organic Nuts and Free Shipping
---
New! Items For February
An elegant black date with a luxurious appearance. Your family and friends will be impressed with your sophistication.A triumph of California agronomy.
Delightfully rich and melodiously soft.

A marvel of California agriculture. Try this winter drear buster!
Green peas are believed to be a distant relative of the field pea that was native to the Middle East and Central Asia. Since prehistoric times, dried peas have been consumed and were prized by the ancient civilizations of Egypt, Greece, China and Rome.

Green split peas are not only tasty and simple to cook, but are also a good source of protein, iron and dietary fiber.
We have brought Organic Vanilla Powder back, despite its high price, as we have gotten so many inquiries. It is considered by some to be a culinary indispensable. It is made by pulverizing the whole dried beans to a fine powder. It is well suited to incorporation into liquid-sensitive mixtures, such as some icings and melted chocolate, where even a small amount of liquid could create a problem. In addition, the flavor of vanilla powder is more intense than that of most extracts and does not dissipate even with prolonged cooking. Vanilla powder will keep well, stored in an opaque, airtight container in a cool, dry place.
We are delighted to offer our Olio Nuevo High Polyphenol Olive Oil, our Black Cumin Seed Oil and our Black Sesame Oil as an aliveness pack.
All alive and organic in 250ml bottles.
A value of $80.96, yours for $70.97 a savings of $9.99.
Made from Hawaiian Macadamia nuts that have just arrived. We invite you to taste their aliveness in this outstanding nut butter.
We are delighted to say that our Hawaiian macadamia nuts are back. They are crisp, fresh and alive! Quality and flavor are superb. Macadamia nuts contain a significant level of protein, comprising essential and non-essential amino acids.
The first pressing is here.The ultra-green first bottling of the new crop! It has a robust, creamy texture and heightened notes of fruit, grass and pepper. Rejoice in its glorious plume of particulate matter!
Over 250 years ago olive trees were first planted in California by the Spanish missions. The varietal they planted has come down to us. It is called the Mission olive.
The lab results on the new crop are here. It has a polyphenol content rated at 395 ppm (parts per million). That's 78% above the 222 average for most extra virgin olive oils.
It contains high levels of the phenols oleocanthal and oleacein. Oleocanthal is an anti-inflammatory and oleacein is a powerful antioxidant. As inflammation is related to various other diseases, polyphenols help fight them including cardiovascular problems. Antioxidants improve body functions such as digestion and skin condition. They heal cell damage and enhance the body's immunity, its ability to fight off diseases.
Now in an economical 750ml bottle.
Gathered by native people in the rain forests of Amazonia. The Brazil nut tree is enormous, reaching a height of 100 to 150 feet or more and can live a life of 500 to 800 years!
Brazil nuts are a concentrated dietary source of selenium, a trace element your body needs for proper functioning.
Created from hazelnuts grown by Oregon family farmers and from almonds grown by California family farmers.
February Victory Garden Sale
10%-30% off this month's featured items (Remember, if you buy 3 or more of any Living Tree manufactured product, you get an additional 10% off!)

We've renamed our Turmeric Butter- Turmeric and Honey because it is a winning combination. We urge you to research what people are saying about the benefits of turmeric and honey. We have added raisins, sesame and spices to bring you a delightful spreadable.

Our Vanilla Innovation is handcrafted in Berkeley, California, a wellspring of the human spirit. In Berkeley the portals of cognition reveal continents of insight each day. Twenty-five Nobel Prize winners have taught here. PerhapsVanilla Innovation will inspire and empower you to restore and heal the nation.

We produced this bar for those connoisseurs who crave the clean, pure taste of alive, dark chocolate, undiluted with fillers or overwhelmed by sweeteners. 81% cacao made from cacao beans of exceptional quality from Bali. This alive chocolate is brimming with anti-oxidants and nutrients. Handcrafted with you in mind. Made in Berkeley, California. John Muir, Martin Luther King and Steve Wozniak walked the streets; 22 Noble Prize winners have taught here.
An Encouraging Letter
Dear Friends at Living Tree,
I only found you on line recently, and placed a first order immediately: two large one pound bags of sun dried tomatoes. The order was processed promptly and I received the food immediately and wanted to thank you so much. The flavor is intense and wonderful, what a beautiful way to be able to prepare salads, soups and pastas during the months when the growing season is over. The funny thing is that it is so easy to develop new recipes that I already know I will continue to prepare soups and pastas all year round with these, even though I garden here at home. I am telling loved ones about my experience with Living Tree, and will order more of these to give as gifts and to always keep my own pantry well stocked. Genuine quality of service and vision, and beautiful unadulterated living food. Thank you so very much. Means even more than it seems during times when culture is being worn thin. Blessings to you and all your colleagues! Therese
Japan Set To Release 1.2 Million Tons Of Radioactive Fukushima Water Into Ocean, Causing "Immeasurable Damage"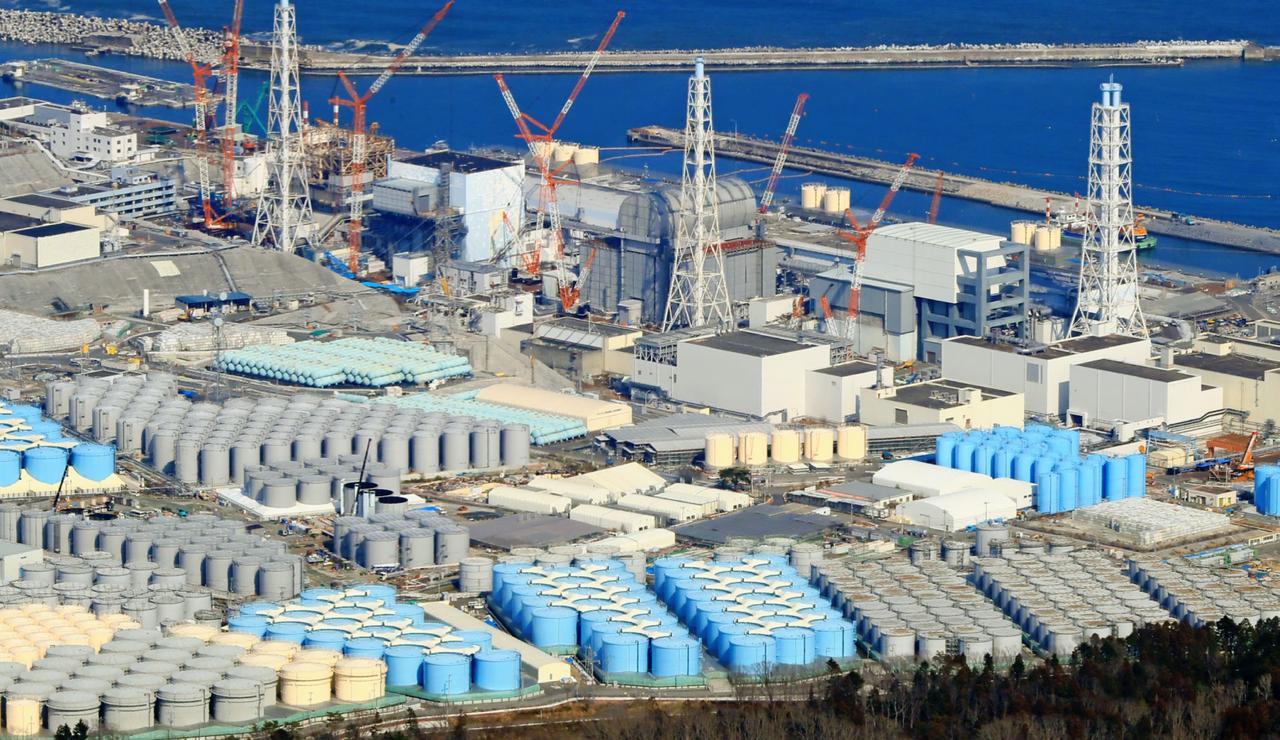 (Zero Hedge) Just in case a global viral pandemic, whose sources are still unclear and apparently now include human feces, wasn't enough, the global outrage meter is about to go "up to eleven" with Japan now set to flood the world's oceans with radioactive water.
In a move that will surely prompt a furious response from Greta Thunberg's ghost writers (unless of course it doesn't fit a very narrow agenda), a panel of experts advising Japan's government on a disposal method for the millions of tons of radioactive water from the destroyed Fukushima nuclear plant on Friday recommended releasing it into the ocean. And, as Reuters notes, based on past practice it is likely the government will accept the recommendation.
Tokyo Electric, or Tepco, has collected nearly 1.2 million tonnes of contaminated water from the cooling pipes used to keep fuel cores from melting since the plant was crippled by an earthquake and tsunami in 2011. The water is stored in huge tanks that crowd the site.
Video: Sowing Seeds: Absolutely Everything You Need to Know
Opportunities at Living Tree Community Foods
Internship -Sales and Marketing
This is for someone interested in building a career in the organic food industry. The industry has grown enormously in the U.S. in recent decades.
Organic is now mainstream. Organic food sales in 2018 totaled nearly $48 billion, up from $8.5 billion in 2002. Two-thirds of shoppers have tried organic products. We offer a well-rounded program of training in sales and marketing of organic foods as well as manufacturing of organic nut butters, oils and chocolates.
We take pride in supporting family farmers and your internship will include visits to outstanding organic farms.
At Living Tree Community Foods we manufacture organic nut butters, oils and chocolates. We are an ethical business and treat our colleagues and clients with kindness and respect. We are celebrating our 40th anniversary. We invite you to visit our website to learn more about our work www.livingtreecommunity.com We also suggest that you visit our YouTube channel.
We are located in Berkeley, California one of the world's great centers of learning. Over 25 Nobel Prize winners have taught here.
Jesse Schwartz, PhD
President
Living Tree Community Foods
---
Bookkeeper
We are seeking a full charge bookkeeper. Someone with experience with Quickbooks, bank reconciliations, vendor 1099s, Excel and payroll. Someone who can take the initiative in financial analysis.
We offer flexible hours.
We are seeking a someone in wholehearted empathy with alive, organic food.
Jesse Schwartz, PhD
President
Living Tree Community Foods

Want to help promote
our work? Send
this Newsletter to your friends.
To place
an order please go
to our web site.
Disclaimer: The entire contents of this website are based upon the opinions of Living Tree Community Foods, unless otherwise noted. Individual articles are based upon the opinions of the respective author, who retains copyright as marked. The information on this website is not intended to replace a one-on-one relationship with a qualified health care professional and is not intended as medical advice. Living Tree Community Foods encourages you to make your own health care decisions based upon your research and in partnership with a qualified health care professional.